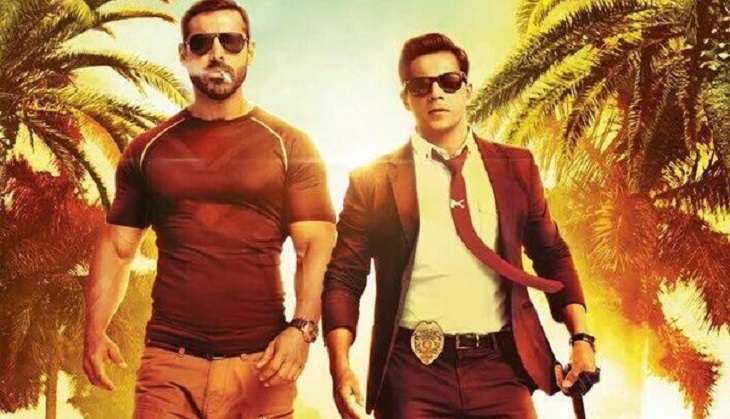 After working with a comparatively older lot of actors in Housefull 3, Jacqueline Fernandez will next be seen sharing screen space with Varun Dhawan and John Abraham in Dishoom.
The trailer of the film, which is set to be launched at an event in Mumbai on 1 June, revolves around the match-fixing scandal in cricket wherein Varun and John will be seen as Indian spies. In an interview with Catch, Jacqueline revealed that her character in Dishoom is a rebel.
Also Read: #CatchExclusive: Cricket, spy games and more for Varun Dhawan, John Abraham in Dishoom
"I am not the most law abiding citizen in Dishoom. I am definitely one of the guys in the film and not even for a second you will think that I am a classy elegant female. We do pretty much everything together, say the chase sequences to the action as a team. She is a rebel and a girl on the run. It was amazing to work with Varun Dhawan and John Abraham. Even Rohit Dhawan is a very young cool director."
The actress also revealed that Dishoom would make for an amazing franchise. She said,
Also Read: Spot the difference: Varun Dhawan's Dishoom logo similar to Dhoom's
"I think all three of us have worked amazingly as a team. I think Dishoom has the most amazing combination to continue as a franchise because it has got the action, chase, the whole kind of fun element wherein different characters come together. So I think it would make an amazing franchise."
Dishoom releases on 29 July 2016.