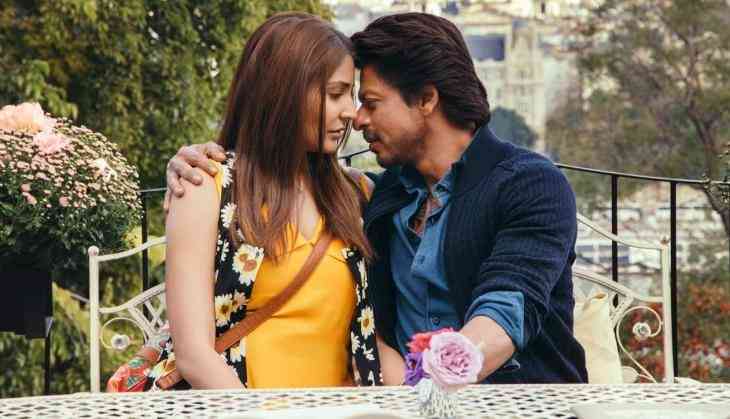 The most awaited Shah Rukh Khan starrer finally got it's release last week. The movie before it's release got surrounded with a lot of controversies and fiascos with CBFC over the word 'intercourse'. As soon as the movie got released, reviews started pouring in and the performance of the movie got slowed down at the Box Office.
Not only the critics but the social media fanatics started giving the movie review in their style. Check out how the Twitterati reacted on the movie.
Jab Audience Met Disappointment.

— Trendulkar (@Trendulkar) August 5, 2017
Jab Harry Met Sejal review:
Anushka Sharma lost the ring.
Imtiaz ali lost the script.
Shahrukh Khan lost the reputation.

— Sunil- The Cricketer (@1sInto2s) August 4, 2017
People are saying that first half is good but second half is very bad, can't say if Jab Harry met Sejal or SRK's career.

— EngiNerd. (@mainbhiengineer) August 5, 2017
Its shocking people are giving negative reviews of Jab Harry Met Sejal, shocking that ppl still had expectations from SRK after Dilwale.

— Lazy Cat (@uPoliticat) August 4, 2017
Friend went to watch when harry met sejal, he was so happy that his insomnia got cured.

— A La' Vile De Satara (@AdvancedMaushi) August 5, 2017
Has prime minister Modi announced compensation for Jab Harry met Sejal victims or he has become insensitive towards victims of terror.

— अंकित जैन (@indiantweeter) August 5, 2017
#JabHarryMetSejal Review pic.twitter.com/iYSDlx9haD

— ❤🌟 (@Nilzrav) August 4, 2017
Two die hard SRK fans watching Jab Harry Met Sejal. #JHMS pic.twitter.com/Hc4ammfTTf

— Pakchikpak Raja Babu (@HaramiParindey) August 5, 2017
Why did they name it #JabHarryMetSejal when 'Jab Diasappointment met What the Fuckery' would have been a perfect title.

— Mohit Dantre (@MoooPoint) August 3, 2017
Well, we must say that they surely have the best sense of humor.