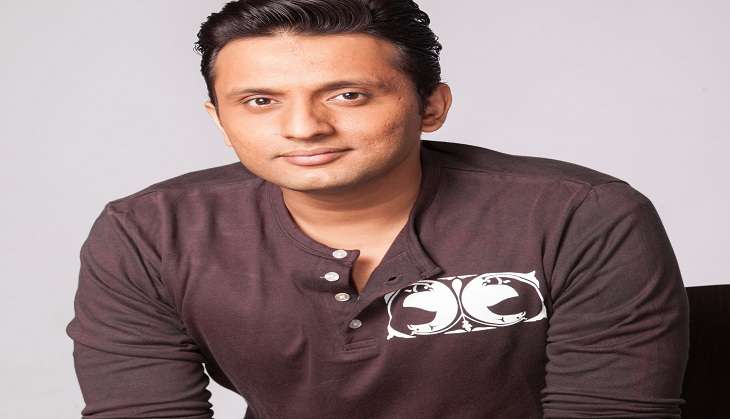 Mohammed Zeeshan Ayyub will be seen essaying a role of Shah Rukh Khan close associate in Raees. The actor, who comes from a family of theatre actors, spoke to us about his character, controvsries around the film, box office clash and working with Shah Rukh Khan and Salman Khan in Tubelight.
Were you bit nervous when your film was not releasing and was surrounded by controversy?
It was disturbing as we were prepared to release it in the middle of last year, although we had some portion of the film to be shot. It was a bit disappointing when it got delayed, but every film has its fate and whatever works for it we have to do it. There were few things which needed to be done for its smooth release. As far as controversy is concerned, I was not aware of it initially. So I spoke to Rahul (Dholakia) about it and he said that there are some people who feel that this film is inspired by real life. Then the whole issue of Pakistani artistes being banned in India came up. Hopefully now everything is sorted and it will have a clean release and if it does well, people will definitely forget everything.
What do you have to say about Raees's box office clash with Kaabil?
I don't believe in box office clashes, yes it will have some effects as far as getting screens are concerned. But it is not a football match that one team will defeat another team. If both films are good then they both will do well, like Gadar and Lagaan did. It is just that if your film is going to earn x amount of money in three days, then now it will take six days for it to earn that amount of money.
Is there any reference to real life incidents for your character in the film?
I got to know about this entire story later, when Rahul told me how people are claiming that it has been taken from a real don. So I treated it as a fictional story and character. Rahul and I used to have long and frequent discussions about this character and we did quite a few readings too. We discussed mainly about how to portray this character and I tried to catch the intent of the character and then its appearance. I play a close confidant of Raees, and he is more of Raees's consultant.
How was your experience working with Shah Rukh Khan?
It was overwhelming. He rehearses a lot every scene seriously, anaylses and tries to interpret it in different ways. He thinks about so many minor things about acting which I would otherwise never know. Normally people do not talk about these qualities of an actor instead they only speak about their stardom. At 130 am in the morning, you are planning to take rest and you see this 50 year old man's enthusiasm in continuing with work with so much energy, that it totally motivates you.
Both of you are from Delhi and have done theatre, so did it help you to get along with him?
Yes, we shot together for almost 70 days together and since both of us belong to Delhi and theatre so we used to discuss many things about NSD (National School of Drama), faculties, area surrounding it and ex students. Then he would tell us how his life in Delhi was and how he liked playing sports a lot. He recollected many incidents of his theatre days, working with Barry John, studying at Jamia Millia Isamia etc. My house is right behind the university and he told me how the locality has changed a lot. I too have some vague memories of that time. So we ended up catching up on many things during the shoot.
How was Rahul as a director?
Rahul and I have become good friends. He is a brilliant director. He always was clear about how he wanted to shoot the film which was good. We have same political and social understanding, so we would have a many things to discuss on the sets apart from scenes, like art, society, plays, paintings.
Do you feel actors like you who don't really get to play the lead, don't get their dues?
Yes, it is a difficult path. However, it has only been seven years for me since I have come to Mumbai and I must say I have had a good journey. It would be wrong on my part to say I don't get my dues. I got an opportunity to work in film within a month of my stay in the city. But it is true that actors like me, Nawazuddin Siddiqui and many character actors like us have to work hard and we don't have any contacts in the industry so we have go about doing everything on our own. We have only one thing to play on and that is our performances. I think that is what keep us going and the scenario is changing as people want to work with good actors.
How do you maintain a balance between theatre and films?
It is quite difficult. My wife Rasika Aghashe is a Maharashtrian and she too manages both her careers very well. People like her inspire me a lot. Marathi actors do films, shows and plays together and I feel if they can do so many things then I can at least do this much. I am at least not doing commercial theatre so we don't have too many shows, on the other hand these other actors travel to different cities, and they do 20 shows plus television. So I am sure I can do it too. For two years I could not do it, because of films now I am doing two plays.
Can you tell us bit about your experience of working in Tubelight?
I am playing a pivotal role in it, but I am not allowed to speak about it at this moment. It is a period film but people will easily relate to it with contemporary issues in the society. Kabir Khan has treated the entire film intelligently. Kabir respects my work, he too is from Delhi, and so we bonded well over politics etc. during Phantom. We have some common friends and relatives. People told me that due to Salman Khan's aura, you feel scared to work with him, but he made me feel so comfortable on the sets. I really enjoyed working with him. I have almost finished shooting for my part in the film.