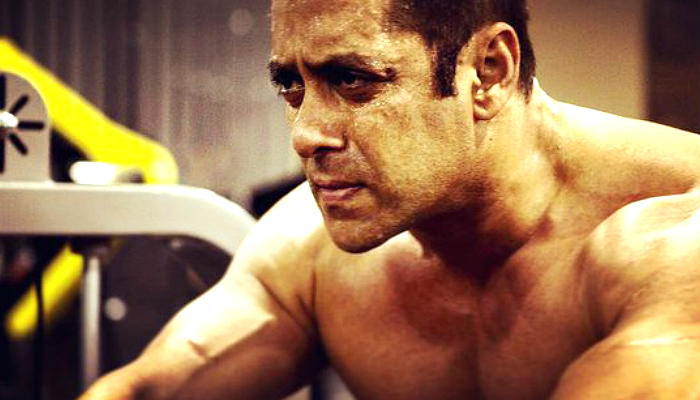 Salman Khan is currently busy shooting for YRF's wrestling drama Sultan at a studio in Mumbai.
The actor, who has tried his hand at a number of versatile roles over the last few years, is reportedly keen to do "meaningful cinema" post Sultan.
While we aren't sure what Salman means by meaningful cinema, a quick look at his filmography reveals that the actor has found success at almost all the genres he has attempted so far.
While the actor is often stereotyped as someone who only essays larger-than-life action heroes, this is far from true. Salman is rather vocal about social causes and his interpretation of "meaningful cinema" is likely to be a wholesome family entertainer that manages to sneak in a lesson or two in morality.
Also Read: Salman Khan: From Prem to Bajrangi Bhaijaan; Is there any character the Sultan of Bollywood cannot essay?
His blockbusters from 2015, Bajrangi Bhaijaan and Prem Ratan Dhan Payo, were entertainers that advocated humanity and familial values, respectively.
When asked about why viewers seem to lap up most of his roles, Khan had once said:
"I play the characters which do the actions a common man wants to do, but cannot do the same because of political and social barriers."
The actor, who grew up on a solid diet of entertaining Bollywood films written by his father Salim Khan - of the once unbeatable scriptwriting duo along with Javed Akhtar - is a firm believer in the fact that wholesome entertainers define Bollywood.
Also Read: 5 things you didn't know about Salman Khan-Anushka Sharma's Sultan
While it is unlikely that Sultan will be Salman Khan's last action film, ever since Bajrangi Bhaijaan, the actor has been reiterating the fact that he was looking forward to making films like it. Bajrangi Bhaijaan, one of the most successful films of 2015, managed to strike all the right emotional chords with its heartwarming storyline.
The actor has not signed any scripts post Sultan. Could this be because the actor is waiting for the "meaningful" film he seems to so crave? What do you think?