Recently the biopic of Bollywood controversial star Sanjay Dutt, Sanju released and the film has made a storm at the box office. Since the film has released fans have asked the makers to make a sequel to this film but the makers have clearly said no to it. Actually, there are many phases of Sanju's life is missing from the film. One of the biggest phases is Sanju's wives and his elder daughter Trishala Dutt.
It is known that Sanjay Dutt has a daughter from his first wife Richa Sharma, Trishala, however, Trishala lives in America with her maternal grandparents. Despite living in the USA, Trishala always makes headlines for her pictures and statements.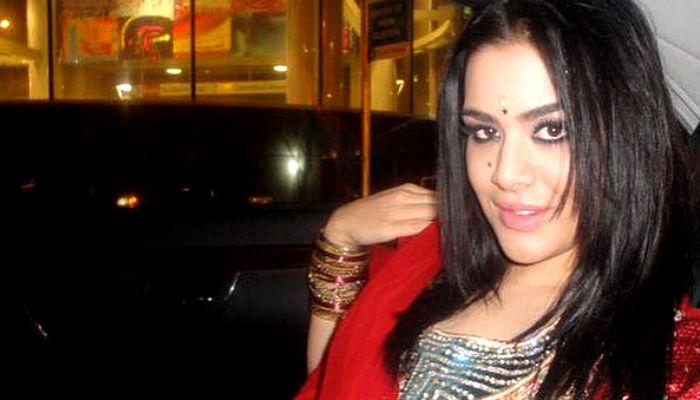 Trishala Dutt
Recently Trishala Dutt came to Instagram to interact with her followers who asked some personal questions to her. In one of the questions, one follower asked her, is her father strict about her dating life?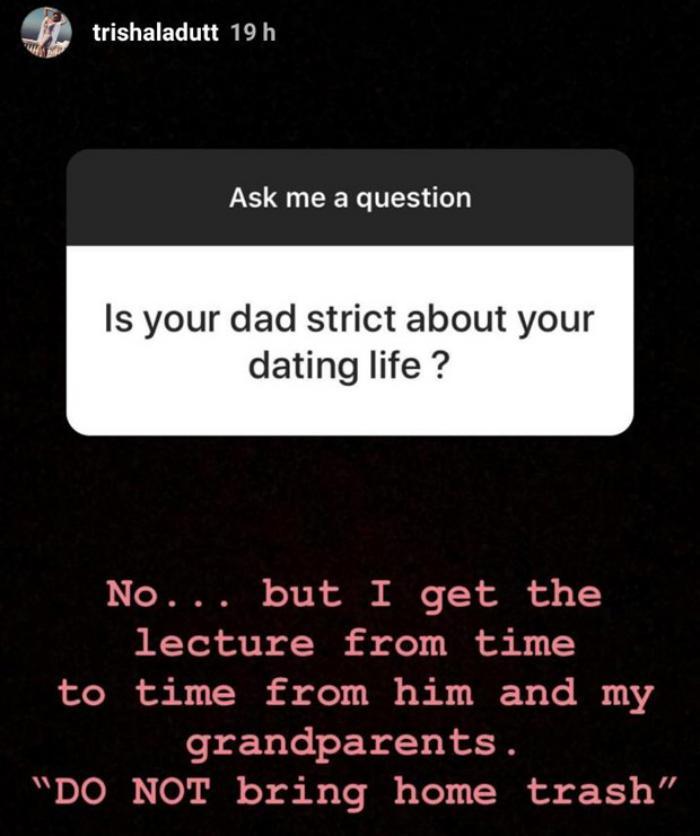 Trishala Dating
Trishala Dutt said, 'No, but I get the lecture from time to time from him and my grandparents. "Do Not Bring Home Trash"'
Also Read - OMG! When Zero actress Katrina Kaif won't be able to pronounce the name of her ex-boyfriend; see the video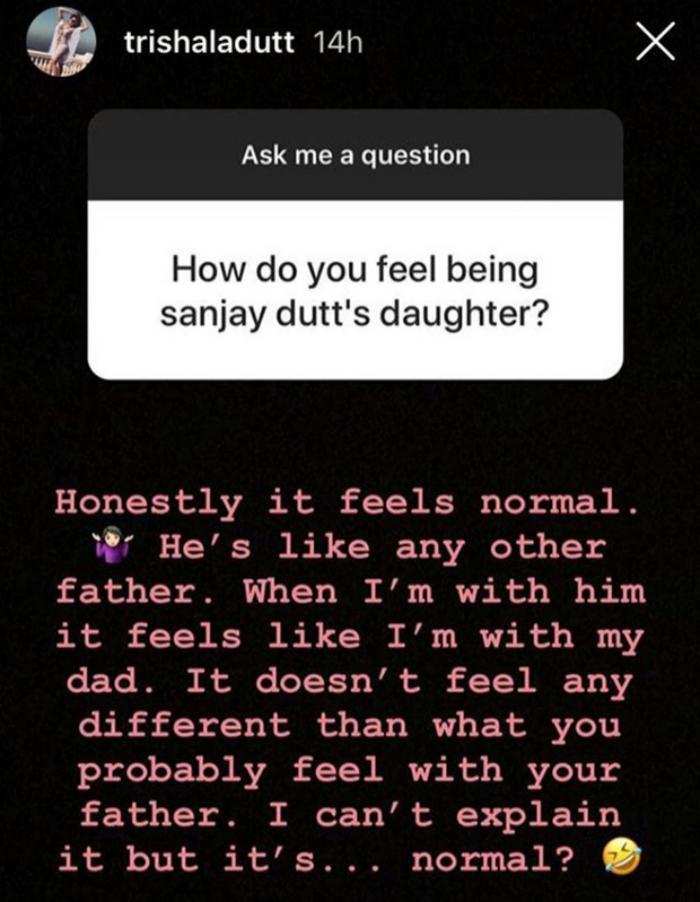 Trishala parents
On the other side, Trishala also shared how is her equation with her father Sanjay Dutt. She told that it is like every father and daughter, when she is with her she feels like a daughter.
Also Read - Karan Johar reveals Zero actor Shah Rukh Khan's weakness on silver screen