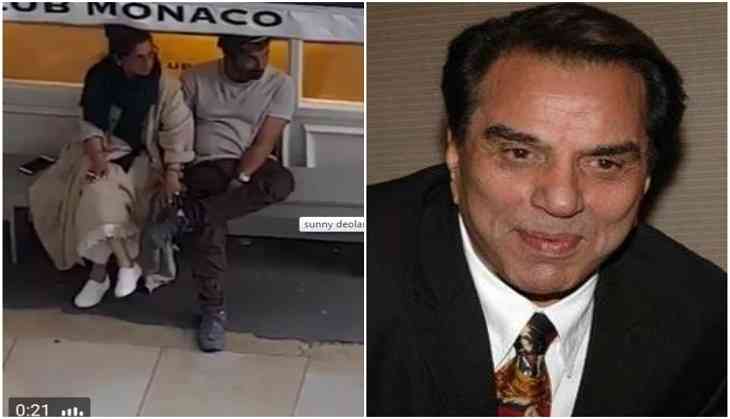 After Ranbir Kapoor and Mahira Khan's pictures went viral on the social media another alleged couple of Bollywood Sunny Deol and Dimple Kapadia's PDA video caught the internet by storm. While we were not over with the leaked video, another shocking incident has happened.
As per the video that went viral, Bollywood stars Sunny Deol and Dimple Kapadia who were once famous for their love affaircan be seen waiting for a bus while sitting on a bench. The video was captured in London a month back by a fan named Nisha Pal and in the video the alleged duo can be seen smoking and both can be seen holding each other's hands.
But the surprising element in their story came when the self-proclaimed critic KRK shared the viral video on his social media account and Sunny Deol's father Dharmendra liked the PDA video. However it is still not confirmed if the actor's account is official or not (it seems like an official one).
Also Read: PDA video of Sunny Deol and Dimple Kapadia in London is going viral
KRK shared the video on his Twitter timeline with a caption, "Sunny Deol and Dimple Kapadia are enjoying their holidays together. They are looking beautiful couple." But he later deleted his tweet.
Check the tweet and the actor's response here: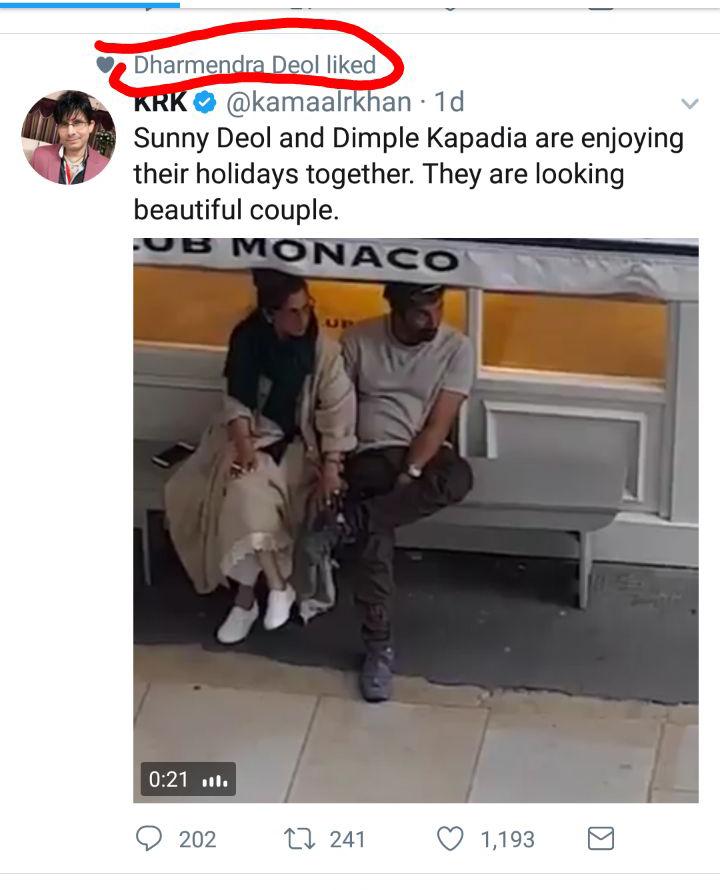 TWITTER
Talking about Sunny Deol and Dimple Kapadia, a lot has been written about their rumored relationship. For many years the couple's love story got burried but the video that came up has spilled the beans yet again. Dharmendra's response to their video (if his account is official) is really amusing.