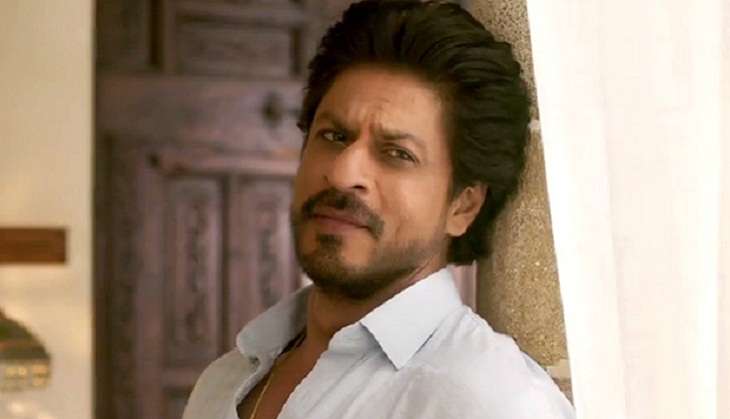 Rahul Dholakia is a relieved man as his directorial Raees starring Shah Rukh Khan is finally slated to release on 25 January 2017. The movie which has been in making for a while was initially slated for a Eid 2016 release, but the makers had to shift from the release date owing to SRK's knee injuries which delayed the film release.
Ahead of the film release, Dholakia talks about how they went about making the film.....
You are not known to make big commercial films. So how did Raees happen?
When we wrote Raees, the script in itself became a little larger than life. I think it is a perfect blend of realistic and popular cinema. When I wrote the script and Farhan Akhtar and Ritesh Sidhwani read it, they asked, 'Who would you like for this role, give us five names'.
I said 'I did like one, Shah Rukh Khan' . Soon after our script was complete, I had shared it with a few of my Indie film maker friends. They had asked me who I think should play the part and they had all laughed when I said 'Shah Rukh Khan.' This was because we had no access to Shah Rukh. He was graceful enough to see it in that spirit and take it up that way and he has done wonderfully in the film. He has given a brilliant performance.
Was it difficult to get Shah Rukh Khan on board?
I think once he read the script, he was all in tune with the film so he said yes. I had just about reached the interval during the narration and he said, 'yes, I am doing the film'.
We haven't seen Shah Rukh in this space. How did his name come to your mind?
When I met Shah Rukh, he also asked me the same question, 'why me?' So I said, 'There's a line in the film which I feel is your personality, 'baniye ka deemag, miyabhai ki daring' When you watch the film you will know. It needed some edginess, larger-than-life persona; it had to be a bit romantic but intense.Shah Rukh has played those kinds of roles in different films; it's not that he hasn't played it. His character in this film is layered, it has got a lot of shades in the film and he has been able to capture each one of them very well, which I think is brilliant.
The teaser of Raees came a year and a half back and people spoke about it all this while and they still are....
That scares me. ek dedh saal se teaser ki itni bhaari impact hai fir trailer ki impact hai abhi expectations toh bohot high hai. (The teaser and the trailer had a lot of impact so people will have high expectations). I hope I don't disappoint people.
Are you anxious?
Now the film is done, the pressure is on the producer.
Raees has been in the making since a long time. The film has also been re-shot and had to be toned down. Were you upset when the changes were done?
A little bit. We had to tone down things along the way and things change, situation change. We look at the film, introspect, we see it and think it's going a little off the zone, so we did modify it along the way. Despite that, we are in Raees' world, which is good.
In Hollywood, they release a director's cut soon after the main release. Do you plan to do anything of that sort?
No, by and large we are all on the same page in this. Fortunately the sensibilities and sensitivities are all matching. Now we have decided that this is the cut and we have all agreed on the cut.
When a filmmaker explores the commercial genre, they don't go back to the niche films. Would you follow the same pattern?
I don't think so and actually I don't know too. Right now I don't know what I want to do next.I like to tell good stories. The story has to be interesting. Who will star in the film will be next.If we start writing with superstars then it becomes difficult to write the film.
How do you look at the pre-release appreciation for the film as far as dialogues are concerned?
The dialogues are quite interesting in the film whether it is 'baniye ka dimaag, miyabhai ki daring' or 'battery nahi bolneka' or 'gujarati hawa mein vyapaar hai' or the 'ammi jaan kehti thi', there are many more in the film too. But they aren't being said as dialogues in the film.