Ami Sheth
| Updated on: 11 February 2017, 5:36 IST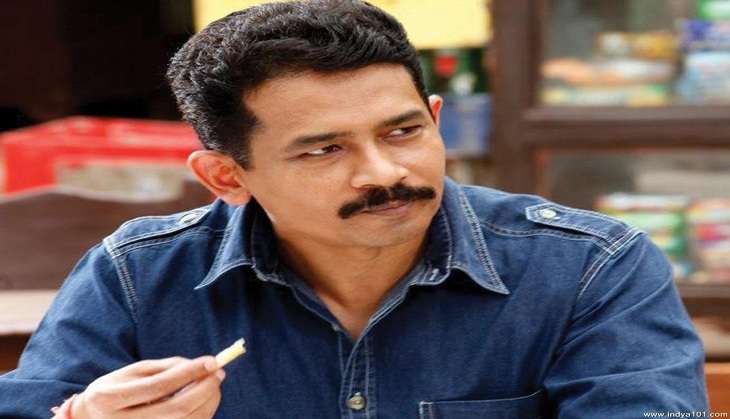 How did you come on board for 'The Ghazi Attack' and what made you say yes?
The director if this film Sankalp (Reddy), came to Bombay and narrated the script to me. He is an engineer and this is his first film, when he thought about this story he had built a replica of a submarine cabin in his garage (the real life-size replica); called some of his friends from theaterand shot a few scenes after which he went to the producers. I saw he was technically thorough with the submarine and the background. When he narrated me the whole story I was hooked. It's an extremely important story as Pakistan had sent Ghazi to destroy Vikrant which was our only battleship then and if they would have been successful in that, probably the history would have been different for India. Very few people know about this war under the sea.
What challenges did you face shooting the scenes underwater?
I did not shoot underwater, only Rana (Duggubatti) did. I shot on the sets. We had to imagine that we are underwater which was more difficult than shooting underwater as you have to imagine that you are 200-300 metres deep in the sea. It's not a typical soldier film where you see people shouting at each other, kill and it's over. Here your enemy is somewhere near you but you cannot see him under the sea. Most of the film happens inside the submarine so there were many restrictions from the camera movement, the lighting and the direction. When I saw the first trial of the film, I felt really proud of our soldiers who saved and changed the history for our country. Secondly it was very difficult but we could make this kind of a film.
Do you think this movie will get a release in Pakistan?
I really don't know, they might not (release) and it completely depends on their mindset. But, I am happy at least Indians will get to see the film.
Does box-office collection matter to you?
It of course does, as we are into the most expensive form of art. Unless and until you recover the amount that you have put in, it's very difficult to make the next film because business is something where you make money and then you make the next product. It's essential for the movie to recover more money to sustain.
In the race of making films to 100-200 cores, do you think the content and the quality of the films are being compromised?
Not at all. V. Shantaram (filmmaker) used to say that films are 80% business and 20% art. We must look at this art form realistically, because it's not easy to put in so many cores and not getting it back. It is completely business driven art form, you must give liberty to it and you should not compare it with other art forms.
How happy are you with the way your film career is?
I had no aim. My only aim was to act. I come from a town called Solapur. When I started acting; the films were absolutely a distant possibility in 90's. Television was not much at that time and the only thing I had in my mind was Marathi theater. I am not an ambitious person. I value my personal life more than my profession. I believe profession is a small part of my life. Considering all these I am happy that I have been acting from last 15-20 years which probably not many people can do. You ask any accomplished actors like Amitabh Bachchan if they are satisfied with their career and they will say no. An actor or artist would always see something that he could have done but couldn't. Barring that I am happy that I am still acting.
How do you choose a film?
I listen to a script as an audience and try to figure out am I interested to this story, if yes I become a part of it.