Like most other Bollywood stars, Salman Khan too is a part of the three-day IIFA 2016 festivities in Madrid.
The actor, who's gearing up for the release of his upcoming sports drama -- Sultan, is currently looking forward to his performance at the award show.
The superstar's performance, undoubtedly, is one of the highlights of the main day event at IIFA this year. And Salman says that his presence at the award show this year is beyond just a performance.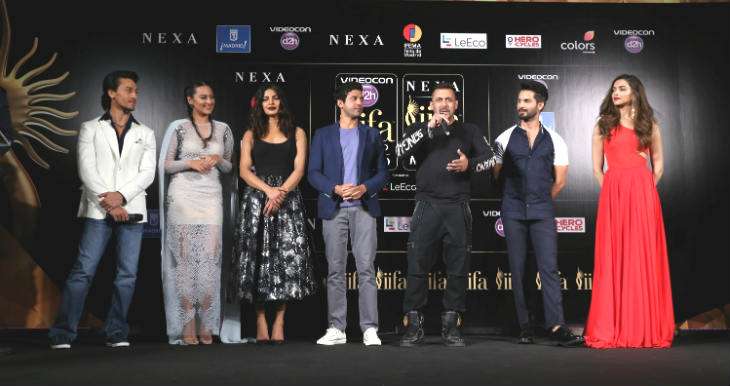 Tiger Shroff, Sonakshi Sinha, Priyanka Chopra, Farhan Akhtar, Salman Khan, Shahid Kapoor and Deepika Padukone at IIFA 2016 (IANS)
Talking about his experience in Spain during the IIFA 2016 press conference, he said:
"I have to keep things short these days, for me the shorter I keep the better it is. This is my second time in Spain as I have done a few concerts here, but today whoever I am, whatever I am, wherever I travel is because of a Spanish man. He was like a father figure to me. He was my school principal and sadly he is no more. My Spanish connection comes from him."
Salman further explained how his performance is going to be and said:
"It is going to be an average normal performance which is what you can expect from me. It will be entertaining if I don't forget stuff and if I do then I know the audience is very forgiving. If I really mess it up, IIFA has pretty faces like Deepika, Shahid, Farhan, Priyanka, Sonakshi and Tiger."
The IIFA festivities kick start today with IIFA Rocks events, followed by a celebrity fashion show tomorrow. The award ceremony will be held on 21 June.