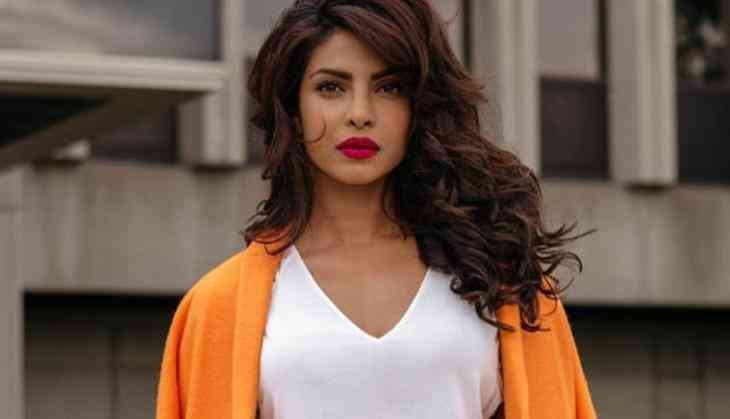 The Global icon of India Priyanka Chopra who recently made the appearance on the Forbes 100 most powerful woman's list, had become a regular star on the Forbes website. The business magazine had even had unique and interesting Bio about the Bajirao Mastani star and it reads, "Chopra and is arguably the most successful Bollywood actor to cross over to Hollywood," it reads and it further adds: "As the star of ABC's Quantico, she's one of the TV's highest-earning actresses and the first Indian actor to lead a drama series on American television."
Although the globe megastar of India is looking for global dominance with her appearance in the west, yet her love life is mystery both to her fans and the media. Whenever she is asked a question related to her personal life and most importantly her love life, Miss Chopra tactfully avoid the question. But just because she does not talk about it that does not mean she is not playful.
Recently, when Priyanka was asked a question related to her boyfriend she said, "When there is a ring on the finger, the world will know." Now in a recent interview when PeeCee was once asked about her love-life she said, "I love playing; I just don't talk about it."
A few days back Priyanka Chopra had also opened up about her boyfriend whose jacket she had brought on the US chat show, Dirty Laundry and she said she calls him "MF". After the interview, Twitter had flooded with the speculations that her alleged boyfriend is none other than the King Khan Shah Rukh Khan.
On work-front Priyanka Chopra was last seen in 'Jai Gangajal' and she will be next seen in Rakesh Sharma' biopic along with Aamir Khan.