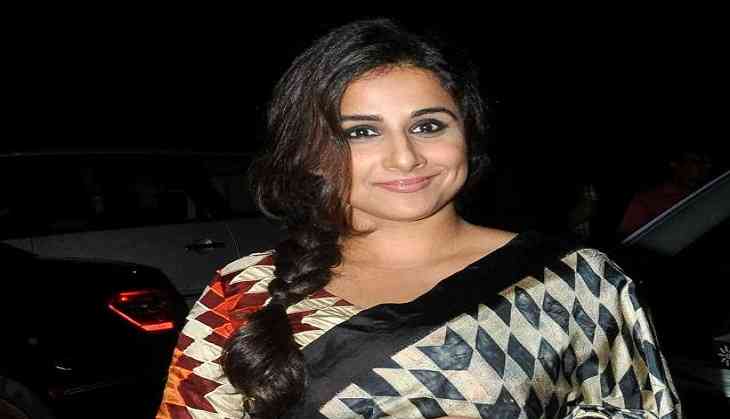 Vidya Balan will be playing a courtesan in Begum Jaan, which is a remake of Bengali film Rajkahini directed by Srijit Mukherjee. Vidya speaks about her film, nepotism in the industry, harassment at work place and more
Have you watched the original Bengali film?
Yes, I have, because when Srijit met me he did not have a script with him. So he told me to watch the Bengali film and I did. I really liked Rituparna Sengupta in it, she is done a wonderful job. But while we were shooting for this film, I tried hard not to remember anything from it, as I wanted to portray this character as per my conviction.
Are there any kind of pressures now since Rajkahini has won many awards?
No, not at all, because the film was made in Bengali language and there many people who have not watched it. So it is going to be a fresh film for them. They will not look at it as a remake.
How was it working with Srijit Mukherjee?
He is so well aware of history. He's done a lot of research for this film. Whenever we were discussing the film or during the workshop, there was not a single question that he could't reply to.
You have worked with the producer of this film Mahesh Bhatt in the past, but that film did not do well...
After Hamari Adhuri Kahani was released, he asked me what kind of film I would want to do now. I told him that I want to play a character which has a lot of aggression and he offered me this film. I have shared a good rapport with him and sometimes some films don't work and you have to move on.
A lot has been spoken about existence of nepotism in the industry, since you too have no godfather in the industry have you have faced nepotism?
I have come in the industry from a different background. It is true that I never had any god father in the industry. I did not face any issue while getting work. But that doesn't mean it does not exist in the industry. If Kangana Ranaut has come out and spoken about it, then it is good because she has come from a different set up and may have faced it.
Recently many women are coming out in open to speak about harassment at work place. Do you think it happens in the industry too?
Yes, of course it does happen and it has been happening over the years. I have heard a few stories too in the past. Women used to feel scared of consequences, so they would not report such incidents in the past. Now that girls are aware of the laws to protect them, I think With it is definitely a good sign that these girls are coming out and speaking against the culprits.
There is a buzz that your film may not release in Pakistan, what do you have to say about it?
I am not aware of it. It is a film for India and Pakistan, it talks about partition and how their country is created. It doesn't show anything against them or the country. So I don't know why it shouldn't release in Pakistan.
Reportedly you had to wait for nearly six hours to shoot an episode with Kapil Sharma, is it true?
Yes, there was a delay in shoot. We were there on the sets and ready to roll. However, that issue was later sorted out right there.
Can you tell us about your character in Tumhari Sulu?
I play a radio jockey in the film. But it is going to be very different than what I have done in Lage Raho Munnabhai. In Munna I did a morning show and that character was a simple and cheerful person. In Sulu I will be seen anchoring a late night show and the entire set up is different. I am looking forward to start shooting for it soon.