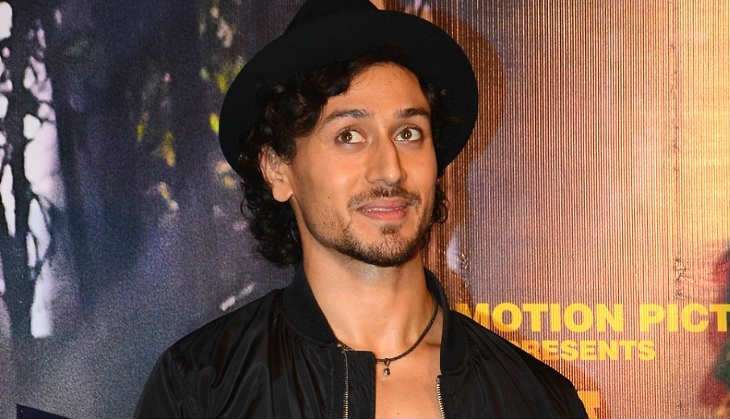 After the success of Baaghi and Heropanti, Tiger Shroff is now gearing up for the release of A Flying Jatt, in which he essays the character of a Punjabi Superhero.
Actor Tiger Shroff feels it is his responsibility to not influence his fans in a negative manner which is one of the major reasons he would never smoke or do anything related to alcohol in films. In an interaction with Catch, the actor spoke his heart out about his film choices, success, criticism and more.
Excerpts:
You have enjoyed success with your first two films, Heropanti and Baaghi. What do you look for in a role?
I am lucky that small children like and admire me. So, keeping them in mind, I try to choose the characters in my films. They are the future of the country and I want to do clean and noble characters so that they are not influenced in any negative manner from my films.
What are the things that you would never do on screen?
I don't want to put down other actors who do these things as it's a personal choice... But you will never see me do anything related to alcohol, smoking and drugs. I have established my individuality already so I will not be doing dark films as well.
So you must have enjoyed playing a superhero in A Flying Jatt. How was it to portray a superhero for the first time?
It was a nice experience and I am most proud of this film. He is a very different sort of superhero and not anything like Krrish. He does not want to fight at all. He is very scared of his mom and so am I in real life. His mom takes advantage of her son being a superhero. This is the first time I am trying to portray a character which has comic touch to it. It was a very difficult character for me and I hope even the critics appreciate the film.
Who are your favourite superheroes?
Shiva Ka Insaaf, Spiderman and Krrish. I still remember buying and watching Shiva Ka Insaaf's cassette repeatedly in my childhood. It was such a joy to see my dad (Jackie Shroff) as a superhero.
Is there an element of risk in portraying a superhero so soon in your career?
Not at all. Frankly speaking, I wanted to play a superhero from my first film but it's never too late. I am perfect for the role of a superhero.
How much importance do promotions hold in getting a film an initial at the Box Office?
I think film promotions are very important but to be very frank, I hate promoting my films. People ask the same set of questions to which I have to give same answer. It is not fun for me as I get tired talking about the film. The real challenge for me is to promote a film, however, I think they are important. It is the promotions that make people aware about the arrival of a film. I wish I had the star-power like Rajinikanth wherein I just announce the release date and people stand in queue to buy the tickets.
How do you react to criticism?
I can grow as a performer with each film after reading comments and reviews. This is the first time I am experimenting with comedy and action together. It was very hard and something very new at the same time. I am sure critics will appreciate this film.
Why do most superheroes have a mythological reference in India?
I think it is not necessary to have a mythological reference but I think there is a correlation of superheroes with mythology in India.
How does it feel being a star-kid? Does the journey in Bollywood become slightly easier?
I deliberately took a different road from that of my father because I don't want to merely be remembered as 'Jackie Shroff's son'. I want to have an individual identity and I can say this proudly that the things I do not many people can. I am very thankful that I knew that I was different. There is so much competition now that it becomes difficult to stand-out of the lot.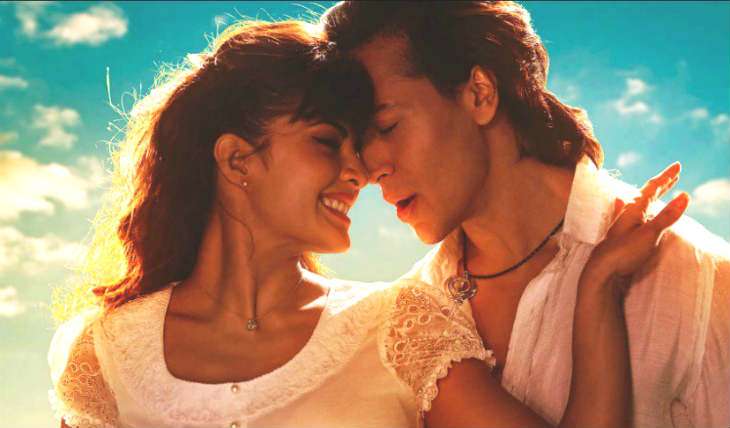 What is easier for you, acting or dancing?
I think dancing is easier, because while acting, there is always the risk of you injuring yourself while performing those stunts. I prefer not using body double because I don't deserve to take the credit of his hard-work. If in an action film, a body double is perfoming all the stunts, what am I doing on the sets? I don't want credit for things I have not done.
Are you open to come on board for a two-hero film?
If I get the right script, I would love to do a two hero film with Hrithik Roshan. You never know, like Batman and Robin, one day A Flying Jatt and Krrish could come together to save humanity.