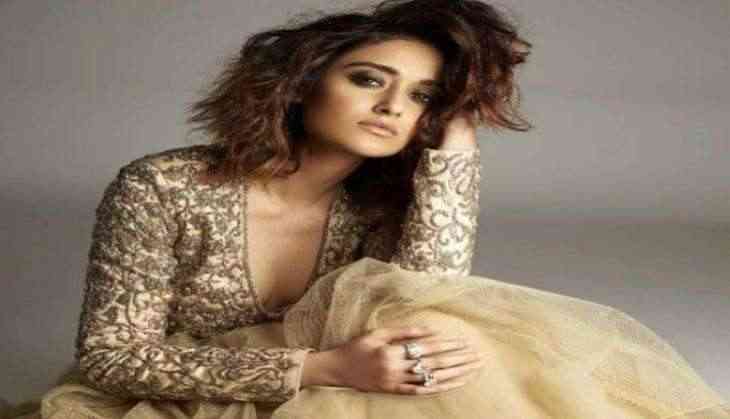 Ileana D' Cruz is playing a princess in Milan Luthria's Baadshaho. The film also stars Ajay Devgn, Emraan Hashmi and Esha Gupta. Ileana talks about her role, co-star Ajay, doing intimate scenes and south films.
What made you agree to do this role?
It is a great role and a great film. I am playing the central character.It is a special film for me and a difficult role for me. I actually shot in a jail and it was physically and mentally draining to shoot for this film. It was claustrophobic and dirty to shoot in jail. It is a powerful character.
Did you know some actresses had refused to do this film?
I don't know how many people have refused this role, may be they did not do it because of risk factor. I have read about it. I am just happy that it was offered to me. I don't think too much about what has happened in the past. I live in the moment. I feel lucky to get this role and happy about it.
How was it working with Ajay Devgn?
He was very easy to get along with. I requested him not to play pranks with me so he didn't try to pull my legs on the sets. He had lots of stories to tell, and he is a very confident and controlled actor. There are some beautifully shot bold scenes in the film. It was easy to shoot with Ajay because he was very understanding. I did bare body shots and these things you don't tell anyone but whenever director would say cut, he would cover me with his hands until someone came with a jacket. It is those lovely little things which were decent. He was very nice with me and he is a gentleman.
Are you okay with being part of multi-starrers?
There is only one heroine in the film, I am playing the main role and it is my story. I am the central character of the film so nothing else matters. Nobody else can take it away from me. Milan Luthria directed me well.
Are you doing any more films in Hindi and South?
I am choosy about doing films, I don't want to do small role in a big film. I make sure I have really prominent part to play. I miss working in South, I used be called Akshay Kumar there. I can't do that now because doing a Hindi film takes lot of time. There is narration, workshop, dubbing, shooting, so much goes into doing a film here. It has happened in the past that I liked a few scripts in South but could not do it because of dates. I cannot balance it out. I am positive about doing a film though. In Hindi as well. I am close to signing my next and will make announcement soon.