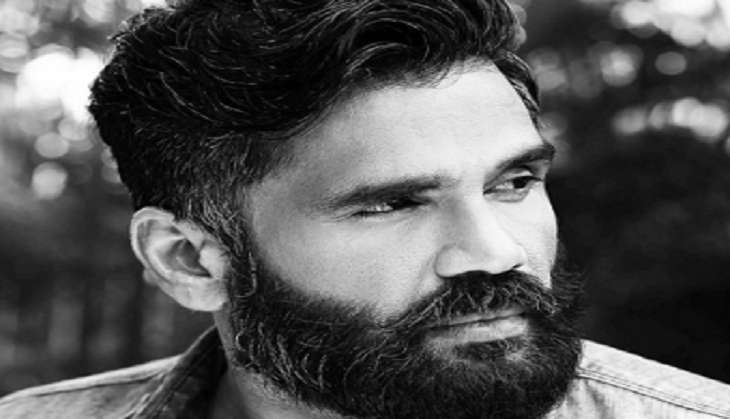 Sunil Shetty talks about how he worries for his children, Athiya and Ahan
Sunil's daughter Athiya Shetty's debut film Hero with Suraj Pancholi did not do well but the father of the heroine says that no one seems to notice that two newcomers were able to draw 43 crores at the box office."
After Athiya now that his son Ahan is working on his debut film. Sunil says, "Ahan is just 21. Even if he doesn't do well, he can start something else. He has his father's backing. Failing as an actor doesn't mean being a failure in life."
The doting father who is anxious about his son's debut says, , "He is a monk. He can't say no to people. That's why I'm worried for him. He's a hardworking boy. I've told him that whether a film is a hit or a flop doesn't matter. What matters is whether his work is appreciated or not."
Sunil advises Ahan to be like Ranbir Kapoor; even though his debut film 'Saawariya' didn't work, he still stayed determined towards his work. "I advise him to stand out as an actor. I tell him Ranbir jaisa ban. Then they will give you a second chance. But if you're a bad actor and your film also fails, then you will be wiped out."
"There is nothing that Athiya and Ahan don't share with me - be it professional or personal things. I tell them it's your life, you have to handle it your own way. Baaki Papa hai!" he adds with a smile.
Sunil is all praises for Sajid Nadiadwala who will be launching his son Ahan, "The beauty of Sajid (Nadiadwala) is that he wants Ahan to be ready first. Then he will provide him with a director who will mentor him. Sajid is known to support people. The others just squeeze you a like a lemon and throw you away after that."