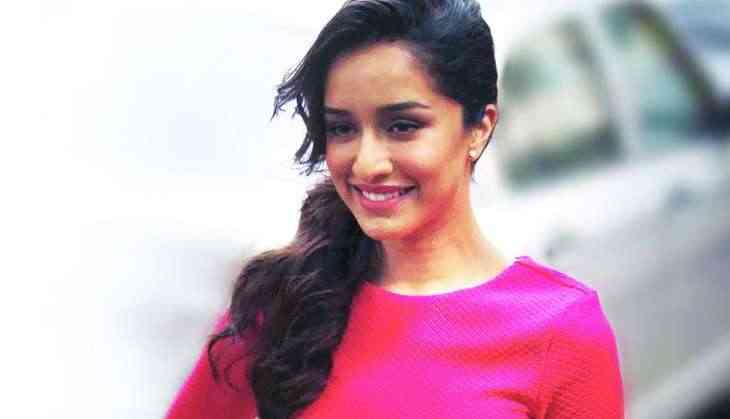 Shraddha Kapoor is uniting with director Mohit Suri for the third time in Half Girlfriend. Shraddha speaks about her films, director, her previous films and link ups....
How did you prepare for your part in this film?
Arjun had to do lot of preparations because his character is a lot more challenging in the sense, he has to speak in a particular dialect, mannerisms. As far as my character is concerned, I had to work on my body language, because I play a girl who comes from a rich family in Delhi. I am a tomboy in real life and I had to be this feminine character. I could relate to my character in some parts where she derives happiness from the very small things in her life. While the world must be thinking that she is rich and she has everything but she enjoys rain and connecting with people. I hope people don't feel disappointed after watching the film. I have given my heart and soul to it.
Did it help that you share a special bond with Mohit Suri?
Yes, it did. We have our way of communicating with each other, which only both of us understand. But this time he told me that we have done two emotional films which had those intense love elements. There were moments where I had to break down and cry, here he told me that he does not want me to cry but convey my pain through my smile. I hope that has come across well.
How did you work on your chemistry with Arjun Kapoor?
I think that chemistry came out because of Mohit. I had great chemistry with both my earlier co-stars, Aditya Roy Kapur and Sidharth Mahotra. I give credit to Mohit for it.
Have you faced any rejection in your life?
Yes, I have experienced being someone's half girlfriend, where I was too scared to commit fully. I think this relationship status of half girlfriend exists. There are so many people out there who get scared to commit. It is like you like me; I like you but let's see how it works. I think some things don't work out in life for whatever reasons; but you really need to know when you are actually ready to make a commitment.
Your last film OK Jaanu did not do well...
I immediately shift focus, if my film doesn't work. So whenever I am feeling sad about it, I start thinking about my next film. I try and put more energy into it.
Was it difficult for you to play Haseena on screen?
It was difficult to portray that character but whatever anybody does, with praise, criticism is always going to come. There will be some people who will like it and some won't. I choose a film which challenges me as an actor. My brother is playing my reel brother and he has always been supportive of me. He is one of the nicest human beings I have ever met my life. I feel lucky to be his sister. It was an emotional experience to share screen space with him. Appu (Apoorva Lakhia) sir wanted us to bring out our real life chemistry on screen.
Have you been approached for Thugs of Hindostan?
As of now I have been working on Half Girlfriend and Haseena, if I sign any other project then I will definitely announce it soon.
What are your views on nepotism?
There are lot of people who are not part of film family, but they have made such successful careers. However I feel nepotism does exist, as people who belong to film families, they do get opportunities. But people who do not have connection also get opportunities so it is a 50-50 situation.
Your father Shakti Kapoor apparently said that you have a rich father so you can take it easy, so what do you have to say about it?
He says that all the time, he even asks me to take pocket money from him. But I say I don't want it because I earn money now. He says only as a father. I think any father would say that.
Does constant link up rumours with Farhan Akhtar and Aditya Roy Kapur affect you?
No, it doesn't affect me. I don't read papers. I live in my own bubble. I focus on my films.