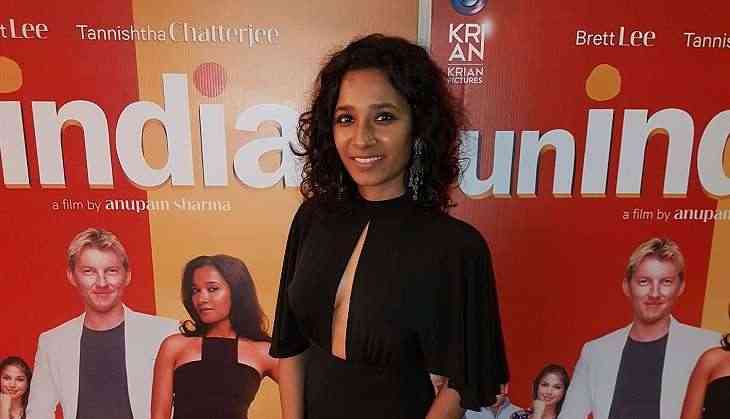 Tannishtha Chatterjee plays crucial part in Garth Davis's Lion, which is set to release in Indian cinemas next week. The film that stars Dev Patel, Nicole Kidman; Rooney Mara has won many honours at various international festivals and has got nominations in six categories at the Oscar Awards this year. The actress talks about her role, films, censorship and her experience of promotions.
How did you come on board for Lion?
I got a mail from Garth when I was shooting for Unindian in Australia. He wrote to me saying that he liked me and Nawazuddin Siddiqui and he has to work with us. He also said that he didn't know how to create something for us. Later he sent me a brief and told me that he has written something for me, which I have not done it so far. I was very touched by that gesture. I read the script and said yes. We met, improvised it and he is a very good director, especially with actors. My part is the only fictional part in the film. So I won't be able to reveal much about my character. It is a crucial point in the film when something shifts. If I speak about it then film will become predictable.
How was your experience of working with the entire team of the film?
I have worked with many directors who are technically excellent, but Garth is amazing with all actors. It was a treat to work with him, it was an enriching experience. I have one scene with Nawaz and rest of the scenes I have shot with Sunny Pawar, he is delightful and the power of the film. It is always tricky to work with kids because if they are good then no one is going to notice you in the scene.
Were you expecting such a huge response to the film?
I never expect anything from my films. I only accepted this role because I got a very emotional mail from Garth. I knew that the script was good. It was not that I expected but the results are not surprising. It is a poignant story, so it would have surprised me if it didn't get honours.
Your last film Unindian starring Brett Lee got a lot of buzz but didn't do well at box office. What do you have to say about it?
We do films, we enjoy it. It is a journey sometimes people like it, sometimes they don't. Sometimes release time is not right, there are many factors which work or may not work in favour of the film. I don't give too much of importance to that. We just move on.
Unindian had to face censor problem, while recently many films have been facing various issues over censorship, what do you have to say about censorship?
Like everyone else I feel there should not be any censorship in any mature society, if you are going to censor us, then you are labelling us as immature. We don't have control over human emotions; we are very intolerant to anyone's views or ideas, so we should censor it. We have in a way accepted it that we are immature and stupid. If they have accepted it then as an artiste, we will find different ways to express ourselves. It is actually good because if you look at the history where there was any heavy censorship on art and culture, the best of work has happened there. They have found interesting ways of conveying their messages. It depends on the artistes whether they want to play it safe and make boring things or try telling something in a different way.
When an artiste tries to interpret something, still people have objection to it, for example Sanjay Leela Bhansali had to face the wrath of religious outfit even before his movie is made...
What do I say to it, we have forgotten the fact that we have one of the most evolved culture, we were the melting pot which accepted all kinds of religions, cultures and languages. No other country has such diverse set of people living together. This is what traditionally we are accepting of all religions. So suddenly people have become immature and stupid then we will have to suffer for time being till we become mature again. I don't understand the outrage. If Bhansali is making a Bollywood film, entertaining people, he is taken a source from history, he is not writing a book on history. If people are attached to realism then why are they watching movies? In films a girl and boy fall in love in India but sing and dance in Switzerland so there is also no reality in it and why don't people object to that? He is not claiming that he has done PHD in history and this is the real story of Padmvati.
During promotions of Parched, you too had to face an unexpected incident and you walked out of a comedy show...
I think it was excellent move as we did strike a chord as lot of people supported me and the stand I took. I am happy that I did that. The fact that popular culture has to have understanding of what comedy is, propagate and we have to educate them, especially people who are creating this content. It is a catch 22 situation for us, because we need to reach to large number of audience and even if your film is not relevant to the show, every producer wants to go on these shows. We don't have a serious show which would have been suitable for our film. However, when you go there you come to know it is crass, there are rape joke being cracked, it was completely insulting especially because we actually went to promote Parched. I could not sit through to it and walked off. It is not insult to me but to everyone. I went to Kapil Sharma's show but it was not that offensive. People told us that we should have not gone but then I have a right to protest if something like this happening in the name of comedy even though I may not be present there. I took my personal stance and don't blame my producers for it, because they got that platform and they tried to promote their film.
Can you tell us bit about your next film Doctor Rakhmabai?
It is an amazing story of a woman who is a first practising lady doctor of India. She was born in 1864; she went to England in 1891 to study medicine. It is a story of how she had to fight many battles to reach at that level. I had to learn so many languages to portray this character. I got to play a 20 year old to 90 year old woman in it. It is a great thing for an actor to get the role like that. I got my first award also in Pune International Film Festival. The film will go to various festivals and then we will release here around April-May. Anant Narayan Mahadevan cast me because he thought that I resemble Rakhmabai. My grandmother's picture and Rakhmabai's picture when she was 70 were identical. Firstly the film was in Marathi and I did not know the language, so I learnt it. They were initially planning to dub it in someone else's voice, but I learnt the language and they were happy with that. It was a tough role.
What are your upcoming projects?I have just finished one more film which will be produced by Anurag Kashyap. It is a thriller and is directed by Abhijit Kokate. He edited Queen and it is his first film as a director. Priyanka Bose and Sanjay Mishra are also part of it. I am going to do a comedy play which I have co-developed with my friend. We are about to start shows in the country.