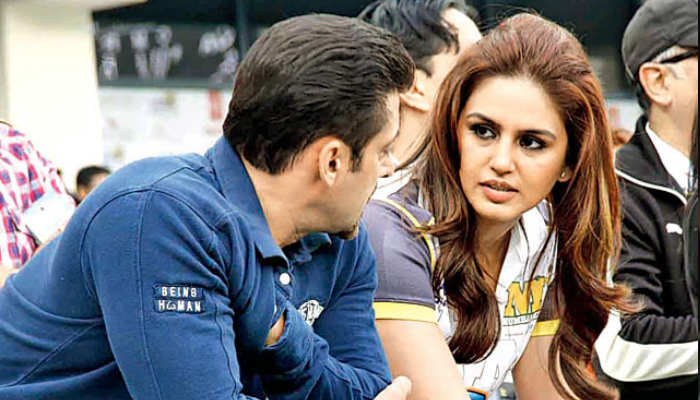 The rumour mill has found its new target -- Sohail Khan and Huma Qureshi. Actor-producer Sohail Khan is apparently in an extra-marital relationship with the Badlapur actress.
Sohail's wife Seema Khan, however, has spoken up on the matter and said:
"She is friends with my brother-in-law and my sister-in-law too, she is also the brand ambassador for CCL, but no I don't think they (Sohail and Huma) hang out."
Now, even Huma has taken to Twitter and explained that there's no truth in the 'news' and that Sohail Khan is like her "elder brother". This is what she tweeted:
Kuch bhi likhte ho #MumbaiMirror aap.. Sohail Khan is like my elder brother .. Kuch toh facts check karo!

- Huma Qureshi (@humasqureshi) December 31, 2015
We hope this helps people move on from their Sohail-Huma dream. But it still doesn't change one basic issue.
Is it necessary for a woman to tag a man her brother to prove that she is not in a relationship with that man? If Huma had denied the same news by saying that both she and Sohail are good friends, do you think the rumours would have stopped?
Thanks to words of wisdom from Maine Pyar Kiya, now everyone truly believes "ladka ladki dost nahi ho sakte". #Facepalm