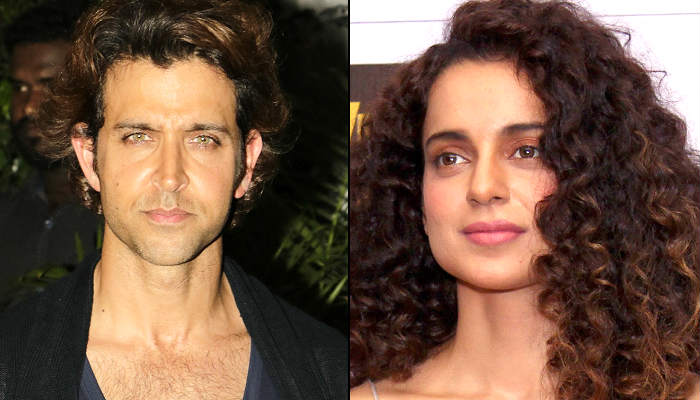 The spat between Bollywood stars Hrithik Roshan and Kangana Ranaut, which took a legal turn earlier this week, just got uglier.
In an interview with a leading daily, a friend of the actress has revealed some more details about the alleged affair between the stars. She revealed that Hrithik asked the actress to marry him while in Paris.
The woman, who claims to be a close friend of the actress said Hrithik had tried to convince Kangana in to pursuing a serious relationship by telling her about his broken marriage with Sussanne Khan. She said:
"It started out as a friendship between two people who were both going through a rough patch, during the shooting of Kites in 2009. His marriage was in trouble and his relationship with his Kites co-star, Mexican model actress Barbara Mori, wasn't working out. Kangana was going through troubles of her own and they found solace in each other's company and became good friends."
Also read: Kangana Ranaut's lawyer Rizwan Siddiquee slams Hrithik Roshan, says actor wants to gain sympathy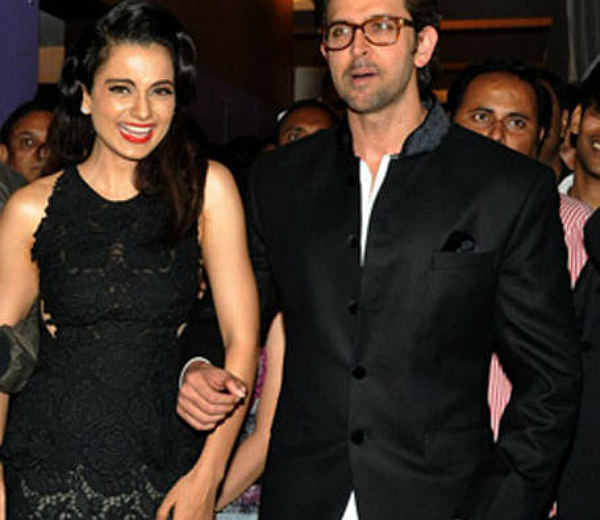 The friend also revealed that Kangana was not keen on working with Hrithik in Krrish 3. She said:
"Even though Kangana's career was not exactly shining at the time, she said no to Hrithik. She felt rather uncomfortable with the attention he was showing. After delaying it for six months, Kangana finally said yes for the film and that is how it all began.
That's when they got into a relationship after he confided in her that he and his wife (Sussanne) slept in separate bedrooms. However, Kangana could never talk about the relationship openly as Hrithik had told her categorically that he would never divorce Sussanne."
Also read: Sushant Singh Rajput and Kangana Ranaut in Homi Adajania's next film?
The friend also spilled a few details about the rumoured marriage proposal. She said Hrithik asked Kangana to marry him in January 2014 - a month after his highly-publicised split with long-term partner, Sussane.
"She (Kangana) was on top of the world as he also told her he wanted to marry her after the divorce. But doubts cropped up in her mind. She didn't know whether Hrithik was serious or not. She kept saying that maybe he wanted to be with her on the rebound."
"After meeting his parents in London he flew over to meet her in the French capital. He had brought the ring along. This was the proposal: 'You may think this is coming out of a rebound. But I have no doubts about our future happiness because you are the only person who has never judged me. And I have felt a strong connection with you from Day One', he told her".
Also read: Hrithik Roshan-Kangana Ranaut legal notices: All the strange bits
The lady revealed that the the relationship between the Krrish 3 stars soured in February 2014.
"In the first week of February, soon after he resumed shooting for Bang Bang, Hrithik stopped communicating with her. Kangana took off for a vacation in New York where she heard rumours about his growing closeness to his Bang Bang costar Katrina Kaif".
"On February 14, she confronted him about the rumours when Hrithik called her and asked him to be honest with her. He only wanted to know if anyone was aware of the engagement. When Kangana told him that she had informed her family about it, he said that she had misunderstood his intentions".
Also read: 8 things Kangana Ranaut said after Hrithik Roshan's tweet; Let Bollywood's Queen give you a few tips on relationships
The lady also told the tabloid that Kangana had decided to move on after the couple fell out in February.
--
Sourced from Mumbai Mirror