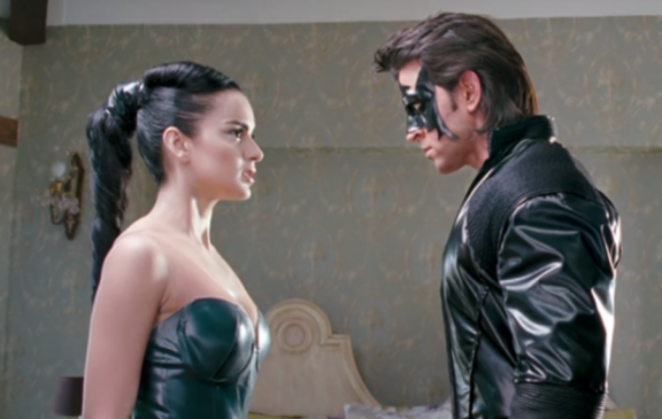 In another instance of mudslinging in Bollywood, actors Hrithik Roshan and Kangana Ranaut have allegedly sent out legal notices to each other. This comes after the Krrish 3 co-stars got involved in an ugly spat, making controversial statements against each other.
In a report published by a leading daily, excerpts from their legal notices have been revealed. According to the report, Kangana has given an ultimatum to Hrithik to withdraw his notice within seven days and has also shared details from private parties hosted by Hrithik which she attended and a 'secret e-mail ID' he had used to communicate with her.
On the other hand, Hrithik has stated that Kangana suffers from Asperger's Syndrome and mentions a scene that she had created during the shoot of Krrish 3 after getting drunk. Here are the allegations put forth by both the parties:
Also read: 8 things Kangana Ranaut said after Hrithik Roshan's tweet; Let Bollywood's Queen give you a few tips on relationships
Excerpts from Hrithik Roshan's legal notice to Kangana Ranaut
1. Mails
Hrithik, through his lawyer Dipesh Mehta, has alleged in the legal notice that the actor has a record of 1, 439 number of mails sent by Kangana and most of them are "senseless, personal, and absurd." It alleges that Hrithik has always tried to ignore the mails and has never responded to even a single one of them.
The notice also claims that Kangana, at one point, seemed to have been interacting with an imposter and not Hrithik himself. And the actor came to know about it at Karan Johar's party in 2014 when Kangana thanked him for praising her performance in Queen in his email. Hrithik, then cleared the air and informed her that she was communicating with an impostor via email until then and handed over his real email-ID to Kangana.
2. Mental illness: Hrithik's notice says that Kangana suffers from Asperger's Syndrome, a kind of condition that forces her to imagine things.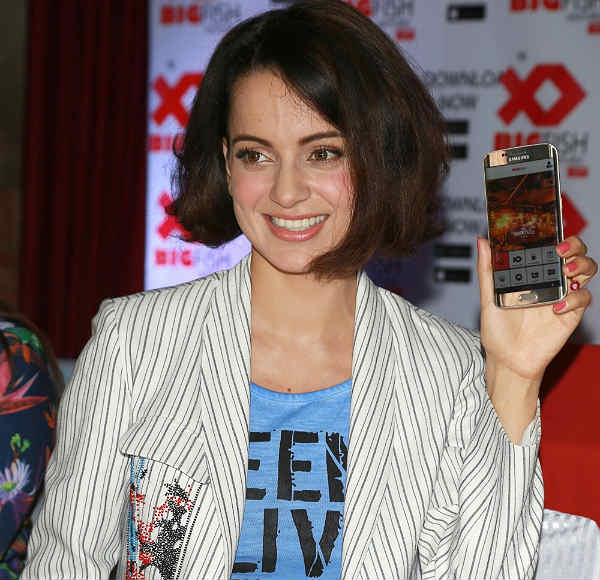 3. Father's involvement
The notice from Hrithik's side also claims that Kangana, at one point, displayed such obsessive behaviour towards him that she called his father, actor-producer Rakesh Roshan. The notice reads:
"You have misconstrued our client's silence and dignity as a weakness and started being more and more impudent. You had the audacity to call his father and give him advice on how to handle his son, who, you said, is chasing you via mails and phone calls. His father also explained and conveyed to you that you had misunderstood the situation and that our client is not interested in you."
Also read: When Kangana, Anushka, Deepika bared all... off screen
Excerpts from Kangana Ranaut's legal notice to Hrithik Roshan
1. Mails
Kangana Ranaut's notice, through his lawyer Rizwan Siddique to Hrithik, claims that the actor created a different email-ID to interact with her. It also alleges that this was also done to make sure that the actor's divorce proceedings with his then wife Sussanne Khan were not impacted.
The notice also says that this email-ID was given to her by Hrithik himself and they had been interacting with each other through this ID till May 2014. Further, it says that Hrithik had hacked into Kangana's mailbox to delete the incriminating exchange of emails.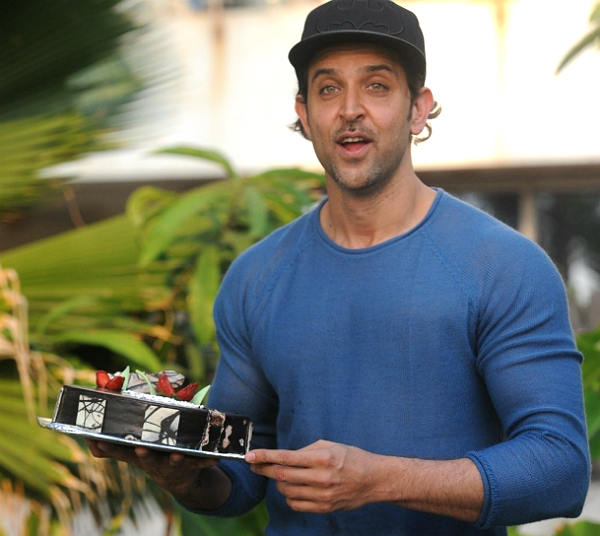 2. Guilty of exaggeration
The notice claims that Hrithik's calculations regarding the 'mail' data are incorrect. It reads:
"Your client (Hrithik) has claimed to having received 50 emails a day from the day Kangana got to know of the correct email id till the date of sending the notice. This totals to 601 days and therefore there should have been 30,000 mails as opposed to 1,439 mails claimed in the notice. This fact further proves the exaggeration and false claims made by your client."
The notice also says that Kangana is an established name in the industry and not a teenager who's smitten by Hrithik's stardom.
"It is pertinent to record that your client throughout supported my client and fully involved her; he also did not make any attempt to block her. There is no communication from him to my client objecting to any emails. This proves that he received the emails with his participation and consent."
Also read: Neerja may be a gamechanger for Sonam Kapoor; 8 other actresses whose lives were changed by 1 film
3. The party funda
The Queen star has given out the details of the parties she had attended where Hrithik played the host. The notice includes details of a party organised by Hrithik in January 2011, where only a few closed people were invited and Kangan was amongst these invitees.
"That she was invited to a private birthday party in January 2011 'with select guests' establishes the fact that your client was not only professionally associated (with her) but was also personally close. And this was before she signed Krrish 3. She also attended your sister's birthday party in January 2012."
Stressing out on the fact that both Kangana and Hrithik had once maintained a more-than-formal relationship, the notice covers the details of her own birthday party which was attended by Hrithik, his then wife Sussane and their kids in March 2013.
4. Ultimatum
Further, Kangana's notice stresses on the point that she hasn't done anything apologetic and therefore, she is not keen to organise any press conference or talk to people from the media clearing her stance on the issue.
"She does not feel the need to give any statements on the social networking accounts as demanded by your client. She never needed the name or reputation of your client to garner publicity, therefore your client should fully realise and face the truth that my client herself is a well-known celebrity who has achieved stardom on her own, despite being the first generation in this business and in the light of these apparent facts your client should immediately accept the truth and withdraw the notice containing absolutely untenable, baseless and wild claims and allegations."
It ends with an ultimatum - "Withdraw your notice within seven days of receipt of the reply."
Also read: Kangana Ranaut talks about being physically abused at 17, when she'd just entered Bollywood
5. Threat
The notice to Hrithik also contains a warning that says, "If he circulates her emails, images and/or other material which your client willingly received in good faith from my client then upon such circumstances it shall be rightfully deemed that your client is wilfully seeking to not only defame her and issue unwarranted threats. These actions shall be taken 'extremely seriously.' She will then have no option but to file criminal proceedings against your client, at his risk, costs and consequences."
-- Inputs from Mumbai Mirror