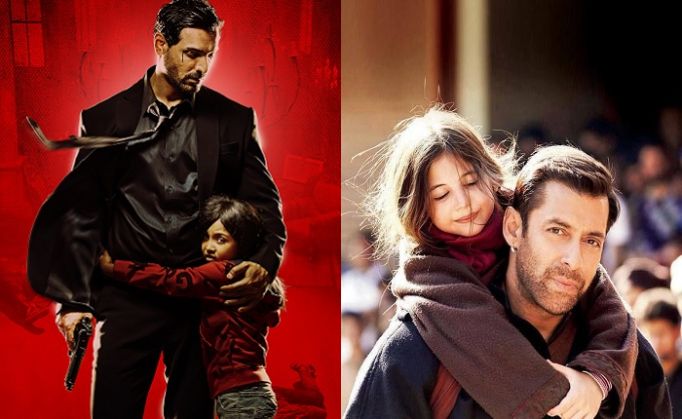 John Abraham has revealed earlier that at its core, Rocky Handsome is a very emotional film which focuses on a man who never had a daughter and a daughter who never had a father. However, the theatrical trailer of the film focuses more on a certain kind of action that the Indian audience has not seen till date on the big screen.
Speaking about the marketing strategy of the Nishikant Kamat directorial, John Abraham explains,
"We are unfolding a little bit of Rocky Handsome with the songs. The songs capture different modes of the film. On the face of it, you will feel that the action is the film's USP, but the story is very emotional. We want to surprise the audience with the emotional content. We want to show action which is not just palatable to the male audience but also to women. Our action is very cool, urban and sexy."
Also Read: Rocky Handsome vs Dishoom vs Force 2: John Abraham compares the action content
John also feels that the emotional content of Rocky Handsome is similar to Salman Khan's Bajrangi Bhaijaan. At the same time, it is the action which separates the two films.
"I always compare our film with the content and marketing strategy of Bajrangi Bhaijaan. The teaser and trailer of Bajrangi did not tell you much about the emotional content, but when you saw the film, you realised what a beautiful film it was, you felt the emotion.
Also Read: Varun Dhawan is Salman Khan meets Govinda, says John Abraham
Similarly, we want people to come out and say what a beautiful film Rocky Handsome is but at the same time what makes Rocky Handsome different from Bajrangi Bhaijaan is that our film has a lot of action. Our film has an extra USP which is action. I have trained months for the action in this film."
Rocky Handsome releases on 25 March 2016.