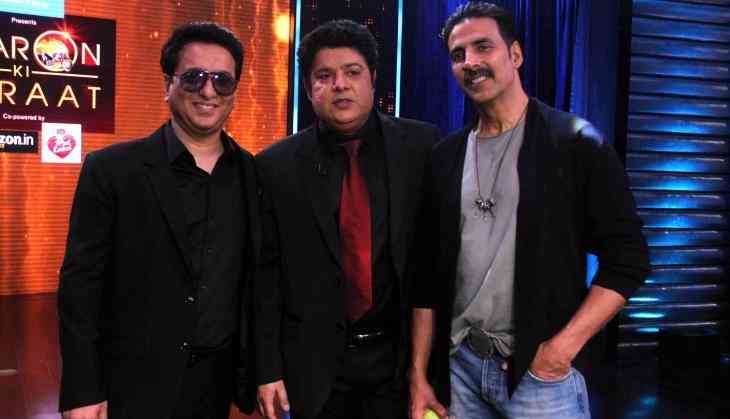 Housefull 4: Sajid Khan, Akshay Kumar film all set to be the most expensive comedy film ever in Bollywood, to release on Diwali 2019
What! Is Sajid Khan directorial fourth installment of comedy franchise film series Housefull is going to be the most expensive comedy film ever in Bollywood? Well, if the buzz inside the Bollywood film industry is anything to go by, then surely Housefull 4 is going to be one of the most expensive films of Bollywood.
According to sources related to Nadiadwala Grandson production house, the film is being planned on a grand scale and the makers are ready to put at least 200 crores in this big budget and high rated comedy film series. The movie would surely go on to break all the records of comedy film series as per budgets are concerned.
Also Read - Housefull 4 cast confirmed: Akshay Kumar, Riteish Deshmukh, John Abraham, Sanjay Dutt to star in Sajid Khan's film
The #Housefull gang is back! #SajidNadiadwala's #Housefull4 arrives in #Diwali2019! @SimplySajidK @WardaNadiadwala#Housefull4onDiwali2019 pic.twitter.com/HGWlcp6wI0

— Nadiadwala Grandson (@NGEMovies) October 27, 2017
Even some sources are saying that Nadidawala also believes on this project after Sajid Khan has made comeback to the film series. Sajid started the Housefull series and his both Housefull and Housefull 2 were blockbusters at the box office. But when the third part was directed Sajid-Farhad that time it was just a hit so, that's why Nadiadwala is ready to put his money on this film.
Also Read - Bigg Boss 11: Here is how Twitter reacted when Salman Khan slammed Priyank Sharma on raking Arshi Khan's Goa-Pune Kand
Although, not only the budget but they are also planning to release this film on Diwali 2019 to make most of the money from this holiday weekend. On the other hand, the makers already have confirmed the leading cast of the film and John Abraham is making comeback to the series alongside Sanjay Dutt.