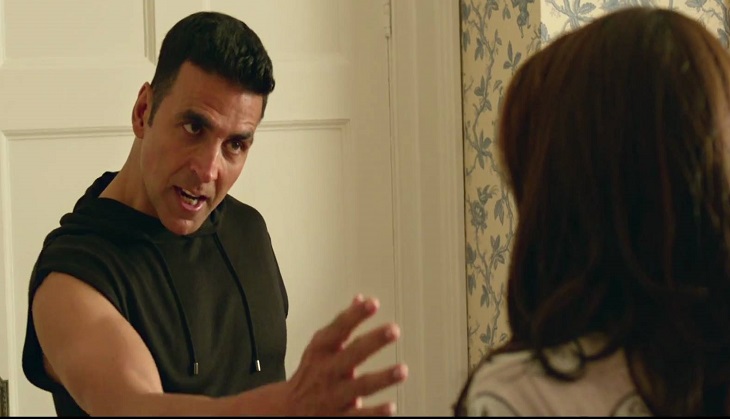 Of late, Bollywood star Akshay Kumar has been associated with a string of films with hard-hitting stories - like Airlift, Baby and Brothers, to name a few.
But the superstar is all set to make a comeback to his favourite genre, comedy, with Sajid Nadiadwala's Housefull 3. At a recent press conference, Akshay was asked about his return to comedy. He had then said, "One and a half month ago, while promoting Airlift I was so serious but now I am ready to lose all the respect with Housefull 3."
Ahead of the release of Housefull 3, we've compiled a few instances that go to prove that Akshay Kumar knows just how to tickle your funny bone both on and off the screen. Here are a few statements that he made during recent promotional events of the madcap comedy. Take a look:
Also Read: Housefull 3: Has Airlift success made it difficult for Akshay Kumar to do comedy?
1) On the cast of the Housefull franchise
Akshay Kumar: As you all know, the star cast of Housefull 1 and Housefull 2 included many animals. Part one had a monkey and a tiger. Part two had a python, a crocodile and a bull. This time around, we have Chunky Pandey.
Riteish Deskmukh: But there was no bull in Housefull 2.
Akshay Kumar: Did you forget John Abraham?
2) On Chunky Pandey
Riteish Deshmukh: Chunky, I have bad news for you. Because of the excessive run time, Sajid-Farhad have decided to edit your role in Housefull 3.
Akshay Kumar: This might be bad news for Chunky, but it is very good news for the audience.
3) On Tiger Shroff
Akshay Kumar: Jackie, do you know animal welfare activists talk about you everyday?
Jackie Shroff: Why?
Akshay Kumar: Like you all know, India has only a few tigers left. So animal welfare wants you to produce many more tigers.
Jackie Shrff: Let me ask my wife and get back to them.
Also Read: First Airlift, now Housefull 3, Here's why 2016 will be Akshay Kumar's best year yet
4) On the success of Housefull 3
Reporter: Are you looking to score a Box Office hattrick with Housefull 3?
Akshay Kumar: Aapke muh main Diabetes.
4) On the Kangana-Hrithik row
Reporter: There is a big war between two big Bollywood personalities, Hrithik Roshan and Kangana Ranaut. What do you have to say about that?
Akshay Kumar: Bollywood main kaha war chal raha hai? War toh mere building main chal raha hai (Akshay, Hrithik and Kangana stay in the same building).
5) He doesn't take himself too seriously either
At a recent press event, Akshay Kumar began to speak when the cameraman told him that the audio wasn't working.
Akshay Kumar: Arey toh chilla kyu rahe ho? Audio hi nahi aa raha hai na? Waise bhi mere muh se kaunse phool gir rahe hai.
Housefull 3 stars Akshay Kumar, Abhishek Bachchan, Riteish Deshmukh, Jacqueline Fernandez, Boman Irani, Jackie Shroff, and Nargis Fakrhi among others. The film releases on 3 June 2016.