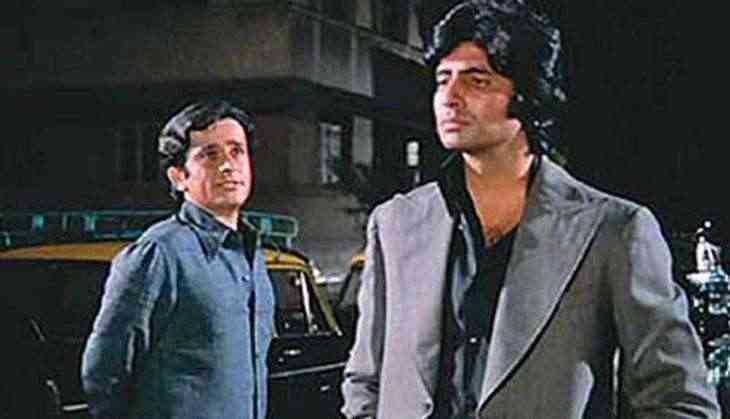 Hindi Divas: Top 10 dialogues which taught Hindi to Bollywood audience
Some of the dialogues in Hindi films are so popular that everyone knows those dialogues by heart.
Well, there are many actors who learnt Hindi for films by watching Hindi films and their dialogues. Some overseas fans also remember these dialogues without knowing their proper meaning.
Here are the top 10 Hindi dialogues of Hindi films :-
1. Waqt (1965) - 'Ye Bachcho Ke Khelne Ki Chiz Nahi, Haath Kat Jaye To Khun Nikal Aata Hai'
2. Aanand (1970) - 'Hum Sab Rangmunch Ki Kathputliya Hai, Jiski Dor Upar Wale Ki Ungliyo Se Bandhi Hui Hai, Kab Kon Uthega Koi Nahi Bata Sakta'
3. Sholay (1975) - 'Jo Darr Gaya Samjho Mar Gaya'
4. Deewar (1975) - 'Mere Paas... Mere Paas.. Maa Hai'
5. Vishwanath (1978) - 'Jali Ko Aaga Kehte Hai, Bujhi Ko Raakh Kehte Hai Aur Jis Raakh Me Barood Na Ho Usse Vishwanath Kehte Hai'
6. Don (1978) - 'Don Ka Intezaar To 11 Mulko Ki Police Kar Rahi Hai, Lekin Don Ko Pakadna Mushkil Hi Nahi, Namumkin Hai'
7. Kaaliya (1981) - 'Hum Jaha Se Khade Hote Hai, Line Wahi Se Shuru Ho Jati Hai'
8. Sharabi (1984) - 'Bhai, Muche Ho To Naththulaal Jaisi Ho, Warna Na Ho'
9. Damini (1993) - 'Taarikh Pe Taarikh Milti Rahi, Lekin Ensaaf Nahi Milta, Milti Hai Sirf Taarikh'
10. Dilwale Dulhania Le Jayenge (1995) - 'Bade Bade Sehro Me, Esi Choti Choti Baatein Hoti Rehti Hai Senorita'.