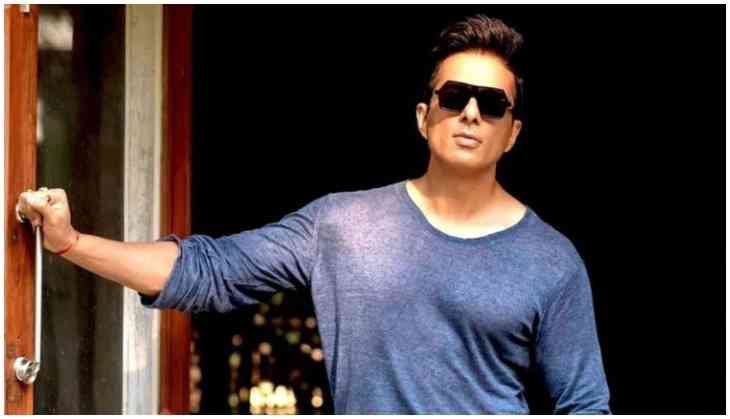 Here's what 'real' hero Sonu Sood thinks about nepotism in Bollywood
Sushant Singh Rajput's death came out as a shocker for everyone out there. His family, friends and fans are having a tough time to accept the hard truth even after one month of his death. His death sparked off debates on nepotism, groupism, favouritism in Bollywood. Many celebs came out and revealed the struggle then went through due to the same.
Recently, during an interactive FB Live Session with Patrika.com, Sonu Sood who is now known as "migrants' ka messiah" was asked about his opinion on the on-going debate on nepotism. Bollywood actor who is also an 'outsider' and has given the industry some amazing films said that it's a part of the struggle for an outsider.
He further continued that before entering the filmy world every outsider should keep one thing in mind that the journey inside would not be easy. They have to face this and since they are an outsider they have to prove themselves at every step.
Also Read: Know why Shekhar Suman has taken 'backseat' in seeking justice for Sushant Singh Rajput
Talking about star kids he added that its true star kids have upper hand when it comes to movies however this is like a chain. Elaborating on this he said when an outsider becomes a star they also bring in their kids in the industry so it's like a chain which will go on.
Also Read: What! Breathe actor Amit Sadh was banned by TV industry; reveals shocking details
Reacting on Sushant Singh Rajput's death he said that it was indeed shocking as he had known the actor from years and use to work out in the same gym. He further sent out a message to all the viewers that it's good to achieve their goals however while achieving the goals one should treat it like an 'aim' and not like a 'reason'. He concluded by saying that an individual should stay connected with his/her family as it gives a person strength to fight from difficult situations.
Also Read: Ankita Lokhande's special message for Sushant Singh Rajput on his first month death anniversary