Over the years, Vikram Bhatt's brand of horror has gained notoriety for its steamy scenes. Often, the intimate sequences and the nudity in these films draw more crowds than the horror element themselves.
After Love Games, 1920: London and Hate Story 3, filmmaker Vikram Bhatt is now gearing up for yet another horror flick. His upcoming film Raaz Reboot, stars Emraan Hashmi, Kriti Kharbanda and Gaurav Arora in pivotal roles.
The music of the film, as it is with most Emraan Hashmi films, has worked wonders and has already topped charts. However, what seems to be creating more waves is the nude scene from Raaz Reboot, which features a naked Kriti lying unconscious on a table.
The other films in the Raaz franchise - Raaz (2002), Raaz: The Myserty Continuous (2009), Raaz 3 (2012) - all featured their leading ladies in intimate scenes.
Also read: Kriti Kharbanda on Raaz Reboot, co-star Emraan Hashmi & shooting for bold scenes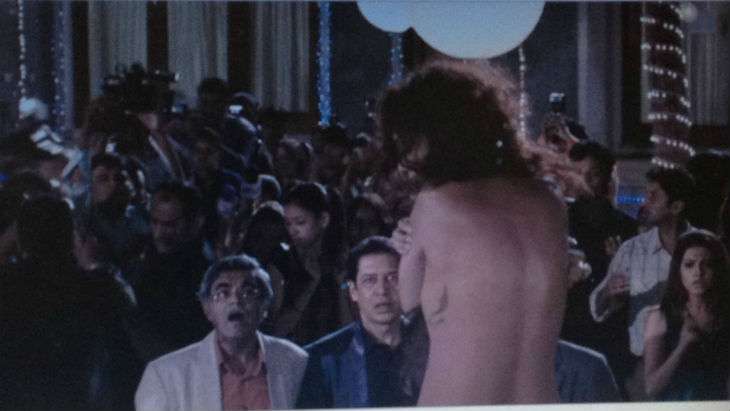 Esha Gupta in a scene from Raaz 3 (movie still)
While many critics have slammed this as a lazy plot device to grab views, director Vikram Bhatt has a different take on the entire matter. Bhatt is of the opinion that intimate scenes and nudity are reflective of a woman's refusal to conform to societal restrictions. Talking about the same to a leading daily, Vikram Bhatt explained:
"I think it is fiercely demonic when a woman shuns all societal parameters to reveal herself. It is not sleazy or even blatantly sexual. When a person is possessed, he or she loses all inhibitions. And that's exactly what we have tried to show. Given that they are not expected to shed their clothes and inhibitions in our society, when a woman exposes herself in her natural state, it's like she has been subdued and the demon is in control. She's at that point where she doesn't care who is around her or watching her. She doesn't even care if it's minus 10 degrees outside, like in Raaz Reboot."
And you thought that the nude scenes in horror films were just a ploy to gain eyeballs!
Also read: Emraan Hashmi: Horror isn't considered path-breaking, don't expect Best Actor award for it
-- quotes from Bombay Times