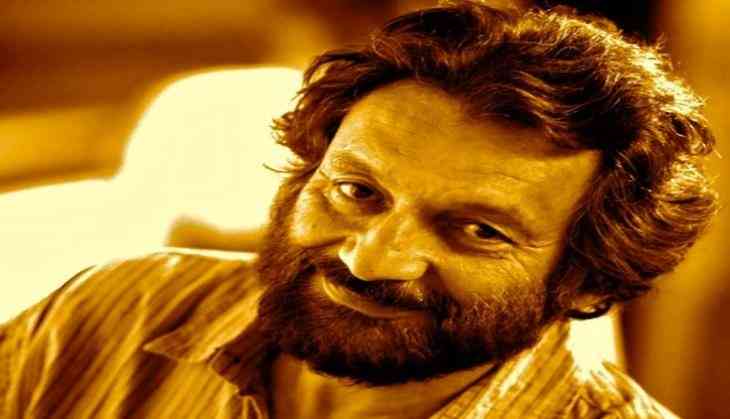 Is Mumbai a City of Dreams or a City of Nightmares, wonders filmmaker Shekhar Kapur. He is one among the many film celebrities to question the state of infrastructure which leads to human tragedies like the stampede which took place on a narrow railway foot over bridge connecting the Parel-Elphinstone Road stations of Western Railway here.

Mohanlal, Anupam Kher, Hansal Mehta and Raveena Tandon condemned the incident and condoled those who died in the morning peak hour tragedy, which killed at least 22 killed and 32 others injured.

The exact cause of the stampede was not known but witnesses claimed that a sudden rumour of a suspected electrical short-circuit triggered a panic run. Officials of BrihanMumbai Municipal Corp (BMC) Disaster Control, however, blamed it on overcrowding on the foot over bridge due to torrential rains as people took shelter there.

Celebrities said it's a horrific, painful, tragic and an avoidable tragedy. Here's what they tweeted:

Shekhar Kapur: Unbelievable, painful and heartbreaking tragedy at Elphinstone Road. But how quickly we turn human tragedies into political blame games. Our politics today are measured in the cost of human lives.

Nowhere do extremes between wealth and poverty show more than in Mumbai. Costliest real estate in world and human tragedies like Elphinstone. Unfortunately the building lobby has driven Mumbai growth without any Infrastructure support.

Its been going on for years. A city you can't breathe (in), you can't find a place to live (in), you risk your life traveling to work. City of Dreams or City of Nightmares.

Anupam Kher: Horrified, saddened and jolted by the deaths and injuries caused due to the stampede at Elphinstone station in Mumbai. Prayers and condolences.

Hansal Mehta: Governments are busy renaming stations, roads and landmarks - but they don't give a damn about the city itself. And we keep electing them. Roads are f**ked up. Stations are messed up. Landmarks are in ruins. They have new names but the same old flaws. This city is dying.

Anil Kapoor: Loss of lives due to stampede. A normal day of work and travel turns tragic for many. Shocking. Development?

Richa Chadha: In India, we get no benefits of the high taxation. Life is cheap -- whether it's babies in Gorakhpur or people at Elphinstone. Tragic. We lose more people in local train mishaps annually in Mumbai alone (1500) than we do to terrorism. Who is accountable? I'd rather be an angry patriot than a fake nationalist... And demand more from our elected representatives, who are public servants, NOT RULERS.

Mohanlal: Sad to hear about stampede at Elphinstone.

Raveena Tandon: Tragic. Deepest condolences to the victims families. An avoidable tragedy. Very unfortunate.

Riteish Deshmukh: Shocked to hear about the Elphinstone bridge tragedy - my condolences to the families who have lost their loved ones and prayers for the injured. Weak infrastructure + overcrowded bridges/Places = Ticking Time Bombs. Wake up! This is not the price to pay to learn a lesson Elphinstone.

Onir: Horrific. 22 Dead, many injured in stampede near Mumbai's Elphinstone station

Kabir Bedi: True! Over 3000 people die, every year, in accidents on Mumbai's rail network. Needs to be a major media story. Scandalous. Elphinstone.

Ashoke Pandit: The system couldn't take care of local trains and now want to build Metro which is also not planned. Sad for those dead. Mumbai local stampede.

Ranvir Shorey: Frankly, I'' more angry than sad right now. Elphinstone.

Vinay Pathak: Oh wait! It's still called Elphinstone. No! I'd be damned ! How did it get missed like that.
-IANS