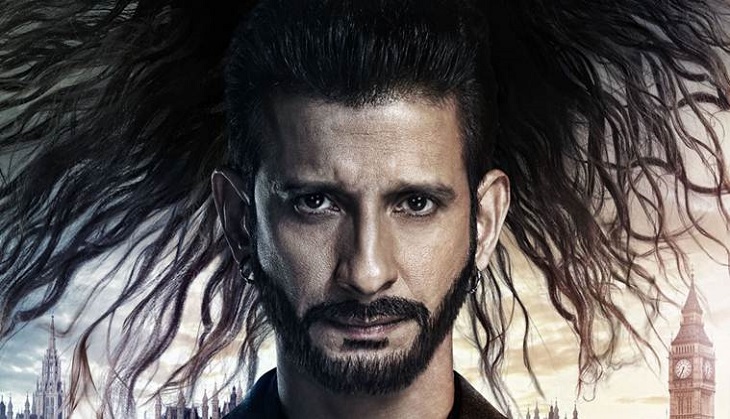 Actor Sharman Joshi took Bollywood by surprise with his attempt at the erotic thriller genre with the 2015 hit film, Hate Story 3. The actor is now gearing up for the release of his next film, 1920: London. The third installment of the hit horror franchise will see Sharman play the character of an exorcist. 
Ahead of the film's release, Sharman spoke to Catch about his recent experiments with varied genres, what drives him to experiment, and much more. Excerpts from the interview:
How did you come on board for 1920?
"Vikram Bhatt was very skeptical while offering this film to me. I thought I wouldn't be very keen to venture into the horror genre. But this is the third part of the 1920 franchise so why wouldn't I want to be a part of a successful franchise? He later shared the story with me and I loved it. This genre has not been so far explored well in the Hindi film industry but I think this holds a lot of potential. As an actor, there is a lot for me to do in terms of various shades I get to perform."
How do you deal with your films failing at the Box Office?
"My intentions are the best when I sign a film. Film making is team work and sometimes we flourish whereas sometimes we don't despite making it with good intentions. Having said that, when a journey begins, we all start with the right intention and plan to make a good film which audiences would enjoy watching. But the beauty of the creative field is that sometimes you strike a chord with audiences and sometimes you don't." 
Also Read: 3 Idiots sequel: After Hirani, Sharman Joshi confirms the sequel to Aamir Khan film
Is it easier to make horror films in Bollywood today?
"Earlier, film makers had lot of challenges in terms of technical advancement. But with the kind of technology available now, which is fairly cheap, it is easy to make a horror film. You don't need Rs 100 crore to make a film with great special effects these days and that is a big plus that the makers have today. There have been a few horror films in Hindi cinema which were well made. I think Raaz and Bhoot are very well made horror films."
When will we see you return to the comedy space?
"I am doing a comedy film, Tom, Dick and Harry. That again has a fan following and is a very well-written script. It is in the same space as Golmaal. I've done a play called All the Best which revolved around the lives of people with visual, hearing and speech impairments. I don't know if that inspired Deepak to write the sequel. I have a lot of love for that character and that space is mine. I am really waiting to get that film going and I am confident that we will get a lot of laughter. I start shooting for the film in August and will wrap up shooting for the film by October 2016. I play a hearing impaired man named Tom in the film."
Also Read: Tom Dick and Harry 2: Sharman Joshi, Aftab Shivdasani, Jimmy Shergill sign up for the sequel
Are you open to doing a sex-comedy?
"I don't mind doing a sex-comedy but again Hollywood should be the benchmark for sex-comedies. There should be some kind of finesse in it as it is a genre which has a huge audience in India. I appreciate and respect that genre but personally, I get a little bored watching such films. As an actor I don't mind doing a sex comedy just for the sake of exploring it."
Hate Story 3 got bad reviews, but did well at the Box Office. What do you have to say about that?
"I understand why an erotic thriller like Hate Story 3 did not get good reviews. I think as a society we are still growing into that space and erotica is a new genre for us. Eroticism brings about immediate excitement among the audiences. People are not sure how to react to a film like Hate Story 3. I think that was a very smartly made film because we had erotica only in the songs which is one of the major reasons why we got a television slot. People had reservations when I signed it including the near and dear ones, but I went ahead with my instinct."
Also Read: Hate Story 3 trailer out: Old sleaze in a new bottle, with a dash of Sharman Joshi
If you could star in a biopic on someone, who would it be?
"I am looking for a human interest story. I would love to be a part of a biopic about a guy who emerges a winner after tackling all the obstacles. That's the kind of story I would like to be part of but I have no particular person in mind for the same."
What is your take on the sci-fi genre in India?
"Sci-fi is a very expensive genre and I need to become a very big star to raise that kind of money. A lot of computer graphics will be required to support a film like that which needs a lot of money. I would like to do such a film only when I come across a script which is high on concept and does not need that kind of budget but that is very difficult."