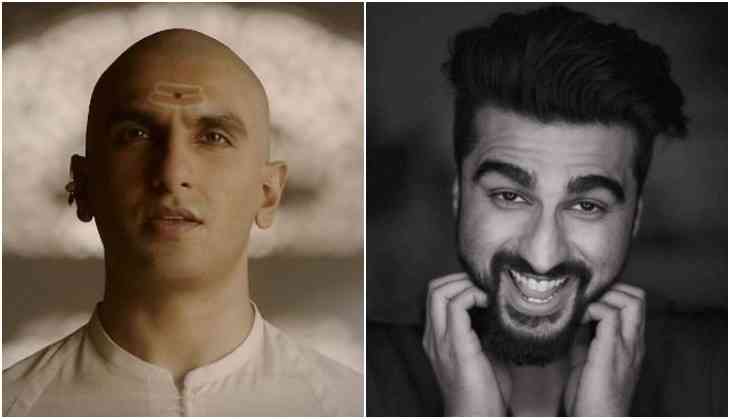 Recently Bollywood actor Arjun Kapoor was spotted outside director Ashutosh Gowariker's office but he shocked everyone when he came out covering his face with a black scarf and head covered with a large red hoodie. After that speculation gets started that the actor is trying to hide his look for Ashutosh Gowariker's next film Panipat.
According to a leading report, Arjun has totally gone bald and had shaved his head completely for Panipat. Not only this he even has sacrificed his beard with whom he is so much obsessed. He will sport a clean-shaven look in the film.
Let us tell you that Panipat will be based on the third battle of Panipat, which was fought between Marathas and Afghan Ruler, Ahmad Shah Abdali in 1761. However, in this battle Marathas lost but their unmatched bravery is still to be told. The film is going on floors from 23rd December and for that, the team has erected a set at ND Studio in Karjat.
PANIPAT begins!!!!!! I'm sure you have this entire new look on your face which will be a major surprise for all of us ❤️❤️❤️😭😭😍 i love how you hide these looks before shooting 😂
GIVE YOUR BEST ALL THE BEST! @arjunk26 pic.twitter.com/nrhvzkln7i

— Samia | AK (@SamiaWasid) November 19, 2018
India Today quoted a source, "Arjun will join the unit two days later and not just him, all the actors playing Peshwas in the film have gone bald too. Today, it's common for actors to wear a bald patch or resort to prosthetics when a role requires them to sport a shaved pate. However, Ashutosh is a perfectionist who doesn't want lines to show up in high definition frames and rob the film of its authenticity. Arjun too is a meticulous actor who will go the distance for a character,"
Panipat will also star Sanjay Dutt, Kriti Sanon, Shashi Kapoor's son Kunal Kapoor and Mohnish Bahl in the leading roles. The film is slated to release on 6th December 2019.