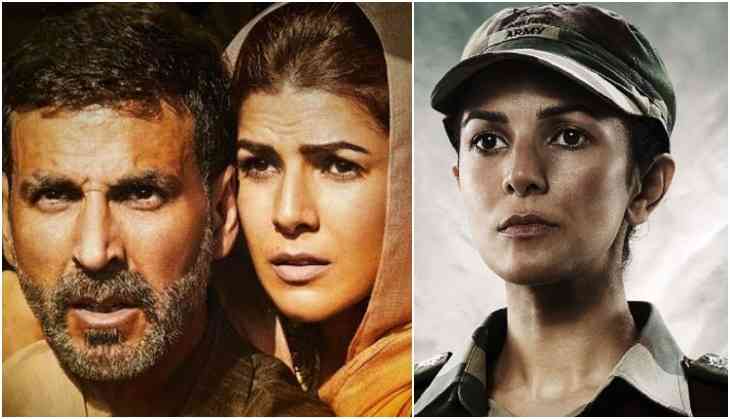 Bollywood actress Nimrat Kaur who worked with Akshay Kumar in the film Airlift is celebrating her 37th birthday today on 13th March. Nimrat Kaur started her career with Anurag Kashyap's film Peddlers and she also had worked in The Lunch Box starring opposite Irrfan Khan.
Nimrat Kaur's father Bhupinder Singh was a major in Indian Army and he was got killed by the terrorists in Kashmir. Nimrat Kaur once said in an interview to Times Of India, "He was a young army major, an engineer posted on the border roads of the army in a place called Verinag in Kashmir. Kashmir was not a family station, so we continued living in Patiala when he went to Kashmir."
"We were on our winter vacation in January 1994, and visiting our father in Kashmir, when the Hizb-ul-Mujahideen kidnapped him from his place of work and after seven days, terminated him. They had made some ridiculous demands of some terrorists to be released that he obviously did not agree to. He was just 44 when he died," the Airlift actress said.
"We got the news and flew back with his body to Delhi, and I saw his body for the first time only in Delhi. We then moved to Noida and lived with my Nana-Nani (maternal grandparents) for a few months before my mother bought her own place (with my father's pension money and our savings) and we moved out. We never went back to Patiala again except after a few months to pick up our luggage. The government gave us a piece of land in Rajasthan and my father was posthumously awarded the Shaurya Chakra," the actress concluded.
Nimrat Kaur who has also played a role of army officer lost her father at the age of 13. Nimrat told how her life got changed overnight as her father died it was not financial but the life was she was living. Nimrat told "My life changed. It was not a financial threat. But that life that I had lived with those orderlies, those army cars went away overnight. It was difficult moving to a civilian life. In the army ,you are living in a shell and that's why my father never sent me to an army school. You are used to three sevadars around you and suddenly ,there are no army get-togethers, so to just adjust to the new life without any fauji kids for friends was tough. I was undergoing puberty that time and that compounded my agony."
Also Read - Kalank: Karan Johar wanted to direct this film having Shah Rukh, Kajol, Rani Mukerji and Ajay Devgn but..