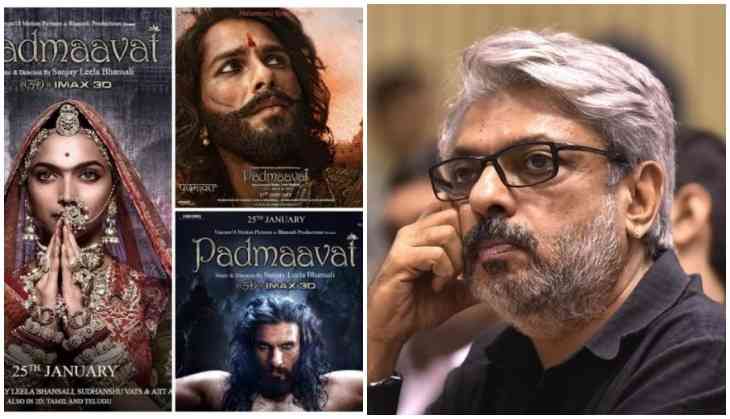 Good news for Padmaavat fans: SC upholds ban from four states; film to release in all states
The Supreme Court has uphold the ban from Sanjay Leela Bhansali's controversial film Padmaavat in all four states, where the BJP government banned the film. Now according to the sources, the supreme court has ordered to release the film in all states of India.
Also Read - Padmaavat: Sanjay Leela Bhansali finally breaks his silence on the whole controversy; see what the director has to say
This is to notice that Ranveer Singh, Deepika Padukone, and Shahid Kapoor starrer film Padmaavat was facing protest from a long time and the Rajput Karni Sena is still doing the protest against the film. The film was banned in four states Rajasthan, Madhya Pradesh, Gujarat and Haryana.
Earlier the film was supposed to release on 1st December 2017 but due to protest and censor formalities, the makers postponed the release date. Then the film went to CBFC for the certification so the team asked the makers to change the title of the film and also four cuts.
Despite that, the BJP ruling four states Rajasthan, Haryana, Madhya Pradesh and Gujarat have openly declared a ban on the film. The makers went to Supreme Court against this ban yesterday as the film was supposed to release on 25th January, so now SC has finally given a verdict on the film that the film will not be banned on all four states.
Also Read - Murder actor Ashmit Patel to marry this Bigg Boss ex-contestant and Salman Khan's actress
With this, the film is now all set to hit the screens on Republic Day weekend and it will clash with Akshay Kumar, Sonam Kapoor, and Radhika Apte starrer film PadMan. It will be interesting to see a Pad clash between both the films.