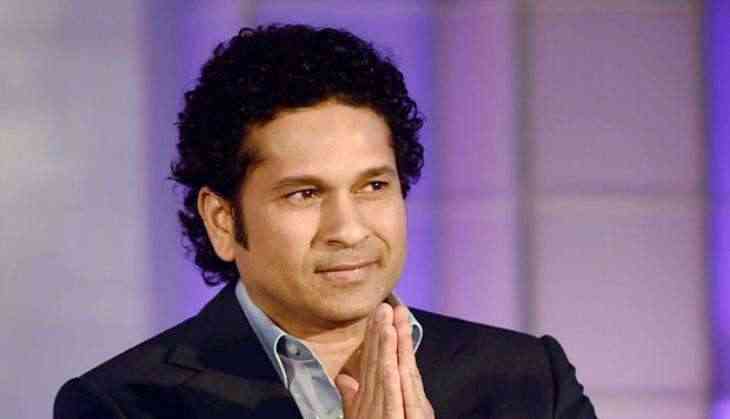 At trailer launch of his docu- film Sachin: 200notout a billion dream, Sachin speaks about his dream of winning World Cup and how he got a chance relieve some moments and movies.
How does feel to unveil this film?
I am feeling exactly the way when I did my first press conference in 1991,when I scored my first international 100. Till the. I had no idea about press conference. I ended up asking lot of guys in the dressing room about what is it all about. What will they ask me and lot of them scared me too. It is the same experience right now. This is special and thank you so much for this kind of response. The love me showered upon me and supported for last 24 years. That is what we have covered. This movie is not just about cricket but there are many factors,chapters of my life. That is something we want to show it to people.
You are facing the camera for a film for the first time so how was your experience?
I never thought something like this going to happen in my life. All I wanted to do is pick up a cricket bat and play for my country. My dream started when I was only ten. I wanted to win World Cup and hold that trophy. Lot many things happened in my life and they were all real. Everything happened in front of the world. We could not say something went wrong. So let's do it again. We had to be prepared for all adversities. There were some incredible moments. That is something we could be able to capture. It is a new experience for me work with James,who had so much of experience. It is a different side of me which not many people have seen. There are some incidents and interactions. Ravi has been a good friend and a supporter. It is an overwhelming feeling to be able to do this.
Have you found out something more about yourself while shooting this?
I don't want to reveal everything here. There are lot of things and they have been captured on camera. I met some people and I didn't know all these things.
Is there any moment which you still remember?
There is no toss up there it is a World Cup final. There is no other great cricketing moment for me without any doubt. It is at top of it all. Two days back I was traveling with my daughter Sara. I asked her how was that evening of April 2. She said the whole country went berserk and it took us one and half hour to reach at Taj Hotel from Wankhede Stadium. It is that one moment I wanted to leave for. It was that one moment of 1983 World Cup that changed my life. I was trying to chase my dreams of holding that trophy. Nothing beats that.
You are a private person so was there any conflict about how much to put it out there?
I am a private person. Over a period of time I have figured out there are things that people want to see, know. We have find that in between balance and I hope I have live up to their expectations...and I am also comfortable. Somebody asked me the first film I saw. I was very three or four years old my family was discussing about watching this film called Maa, with Dharmendra as the hero. Finally when we went to see the film by bus I told the conductor I want ticket for Maa, so we have included these things in the film. I hope these moments stay with me. While working on this film I relived some moments and these moments will only bring me closer to my fans. On social media platforms also I have tried to get closer to my fans. We continue to do so.
Do you remember any films which you have enjoyed with your friends?
We have seen many films together and we still watch it whenever we have time. Marathi movies, Thartharat and Ashi Hi Banva Banvi are timeless. You start watching it from any moment and even if you watch for 10 minutes, you will have smile on your face. They stay in your heart all the time. My childhood was special because I had and still have those friends. We still meet and discuss everything about our childhood. Good movies stay with you forever.