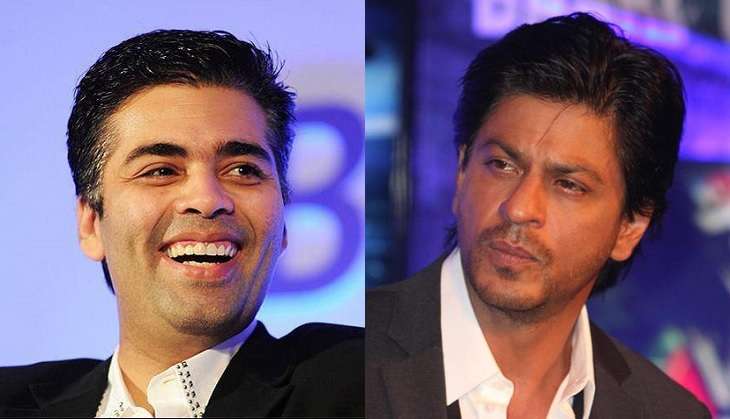 The attack carried out by Pakistani terrorists on the Army base in Uri, Kashmir, has had multiple repercussions; one of them being that various political parties have demanded a ban on Pakistani actors working in India. A ban has also been demanded on Karan Johar's Ae Dil Hai Mushkil and Shah Rukh Khan's Raees as they star Fawad Khan and Mahira Khan (Pakistani actors) respectively.
The demand to ban these films has invoked varied responses across sections of the audience. But, does banning these two films make any kind of sense? Here are five reasons why the decision to impose a ban on Ae Dil Hai Mushkil and Raees will be a huge loss-making move for the industry:
Most important point first -- Dharma Productions as well Red Chillies are headed by Indians. The budget of Ae Dil Hai Mushkil is around Rs 100 crore and if political parties somehow manage to succeed in imposing a ban, who would make good the losses entailed by Karan Johar? Are they ready to extend financial help to Karan Johar?
Shah Rukh Khan promoting Fan
In the past, Shah Rukh Khan's My Name Is Khan faced backlash from Shiv Sena. The party protested against the film in Maharashtra and even caused damage to properties of cinema halls screening the film. A similar situation might arise if cinema halls screen Ae Dil Hai Mushkil or Raees upon their release. Who would compensate the theatre owner for the losses they are bound to suffer?
Bollywood is one of the biggest revenue contributors to the government since the revenue generated from films is highly taxed. The year 2016 has not been a promising one for the industry with just one blockbuster, Sultan. The revenues have gone drastically down year after year. Moreover, this year saw many iconic single screen theatres shut shop owing to the heavy losses they suffered over the years. Both Raees and Ae Dil Hai Mushkil are expected to do big business. If banned, would the industry (producers, distributors, and exhibitors) be able to get up after losing out on two big films?
Karan Johar on Jhalak Dikhla Jaa
Let's assume that Ae Dil Hai Mushkil and Raees are banned. Would that harm either Mahira Khan or Fawad Khan? The two have done their job and charged a hefty amount to act in the respective films. The only ones who will lose out here are two Indians -- Shah Rukh Khan and Karan Johar, who have produced the respective films.
The shooting of both Raees and Ae Dil Hai Mushkil was wrapped up way before the petitions to seek the ban of Pakistani artistes was circulated across the country. Shouldn't it be an ideal situation to let the two films release without any hassles? They have already spent crores on production and promotional activities.
The political parties have raised points like 'Aren't there enough artistes in India that we need to export a few from Pakistani?' Well, the point is absolutely valid, but now that the films are ready for release, let's not cause harm to Shah Rukh Khan and Karan Johar who have time and again represented India at the global platform with remarkable work in the entertainment sector.