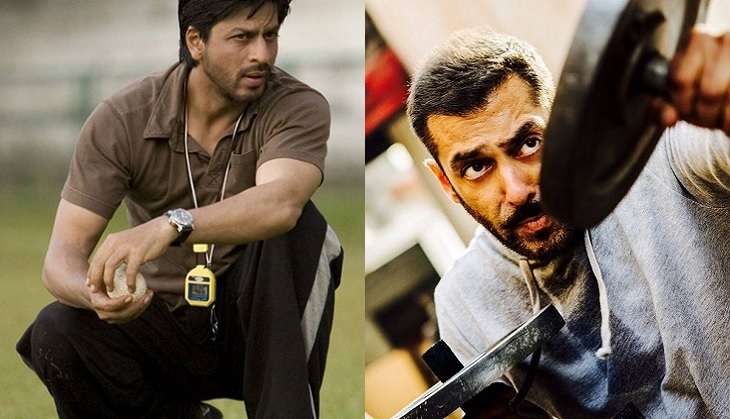 Teachers lay the foundation for each one of us. They shape our life and career. They actually make us what we are. And the life lessons taught by them are unforgettable. A teacher is someone who supports students and helps them excel in their respective areas of interest.
On teachers' day, here are five teachers in Bollywood who will continue to inspire us:
R Madhavan in Saala Khadoos
He plays a middle aged strict coach to Ritika Singh, an aspiring wrestler. Adi Tomar (Madhavan), falls victim to dirty politics in boxing association. He takes up an opportunity to train women boxing team after a few years and shows up his enthusiasm for the sport in a rather furious way. His bond with his pupil makes for an interesting watch in the film.
Aamir Khan in Taare Zameen Par
The film beautifully captures and depicts the bond between Aamir Khan, who enacts a teacher and his dyslexic student (Darsheel Safary) who turns to painting while seeking refuge from his demanding father.
Amitabh Bachchan in Black
This is probably Amitabh Bachchan's finest performances till date. Black, one of the most unforgettable movies of the 2000s, saw Bachchan portraying the character of Professor Debraj Sahai, who imparts education to a girl who can neither see nor hear and helps her find a life for herself.
Shah Rukh Khan in Chak De India
Well, he may not be a school teacher or a college lecturer, but Shah Rukh Khan's portrayal of hockey coach Kabir Khan in Chak De India was definitely one of his most inspiring roles. His lessons in grit and perseverance to the Indian Women's Hockey Team continue to motivate us.
Naseeruddin Shah in Iqbal
Naseeruddin Shah essayed the character of Shreyas Talpade's cricket coach in Iqbal, who suffered from speech and listening disability. Shah, in the film, trains Iqbal who later on represents India at a global platform.
Randeep Hooda in Sultan
This was a rather unconventional teacher - student jodi. As against the image of 'strict' coach, Hooda essayed the rather cool character of Salman's MMA coach in Sultan. Teachers in films are usually the perfect ones; however Hooda's character in the film had a backstory with lot of imperfections.