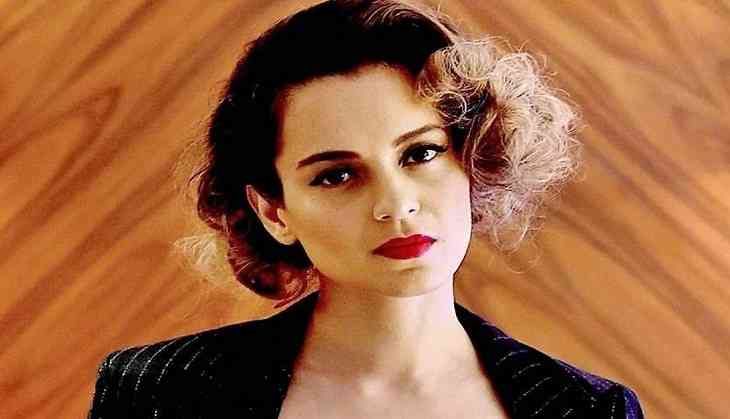 Bollywood actress Kangana Ranaut is currently in news over her verbal spat with Shiv Sena leader Sanjay Raut and her Mumbai-POK comparison. Yesterday actress took to her Twitter handle and dropped a video to show BMC officials have forcefully taken over her office, Manikarnika Films in Mumbai. In her tweet, she further claimed that she has all papers of no illegal construction but BMC is demolishing her office.
However, after inspection, BMC didn't come with bulldozer rather slammed a 3-page long notice outside her office to stop the work of leakage that is going on in the office. They have served the notice to the actress under Section 354/A of Municipal Corporation Act.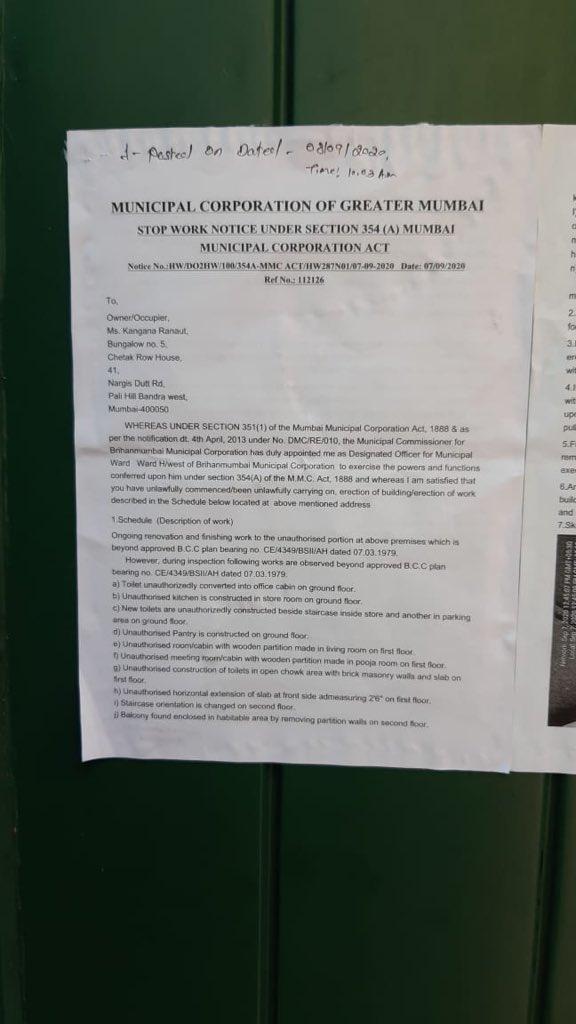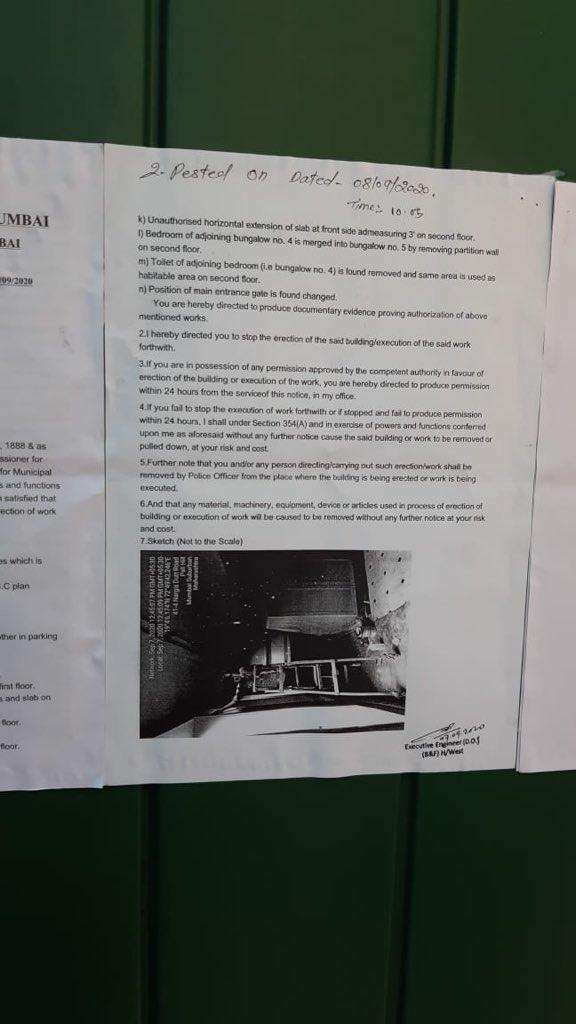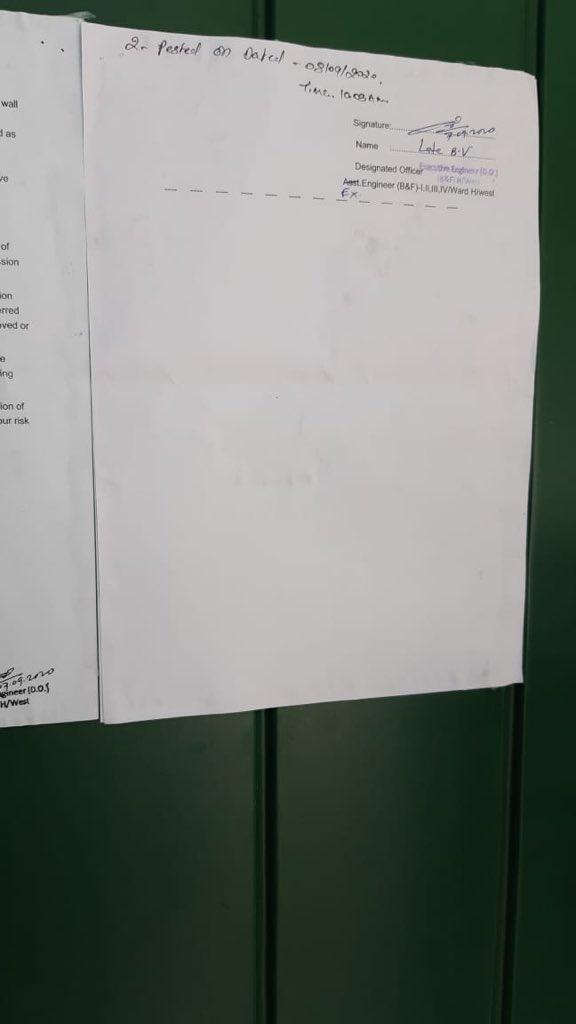 Confirming the news, Parag Masurkar, Deputy Municipal Commissioner, said that as per their records, Kangana's office was a 'residential property', and they wanted to confirm if any changes were made to the structure.
Also Read: Sushant Death Case: From NCB grilling Rhea Chakraborty to actress' complaint against sister Priyanka; timeline of probe day 17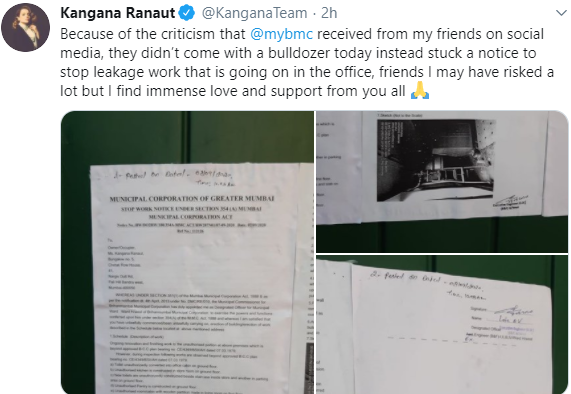 Another notice Manikarnika actress has been served today is from ex-Mumbai Police Officer for seeking an apology for her remark against Mumbai Police. He further asked the actress to justify her comments and warned her that if she didn't then she has to pay damages for defamation.
Also Read: Aurat Hi Aurat Ki Dushman': Shilpa Shinde lashes out at women protesting against Kangana Ranaut
Meanwhile, Kangana is all set to come back to Mumbai on 9th September after spending lockdown at her home in Himachal Pradesh. The actress has also been granted Y Level Security from the Centre after receiving threats from Shiv Sena.
Also Read: Sandip Singh opens up on relationship with Sushant Singh Rajput, makes WhatsApp exchanges public