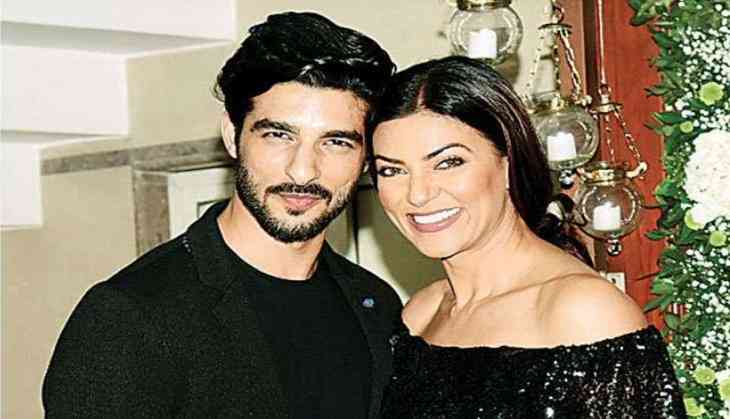 Sushmita Sen, who has been away from the silver screen for a long time but quite active on social media. She kept on sharing photos and videos on her social media account to fascinates her fans with her skills and beauty. Being at the age of 42, she still looks splendid and gorgeous that many actresses might feel jealous with her physique and figure.
Currently, the former Miss Universe is in the headlines for having rumours that she is dating a 27-year-old model, Rohman Shawl. However, she has never accepted these rumours but, now, it seems like that actress has decided to break her silence over the rumours to put them all to rest.
The 42-year-old actress has announced her relationship with the 27-year-old Shawl in a unique way.
She has chosen a lovely way to express her love for Rohman on her Instagram account. As we all have seen that how Bollywood actors and actresses announced their relationship news by sharing a photo with their partner or by writing a special message for them.
But, the way Sush has announced her love for Rohman will also give you an idea of love expression.
She has shared a video in which she can be seen wearing a sports bra, tank top and tights and doing the amazing workout.
The actress posted the video with a caption as "while the world speculates, I train. Speak of these #rings & this #commitment, and I am game!! All other #gossips can die in vain" #notgettingmarried (yet) 'Rohman'cing life ABSOLUTELY!!! #enoughsaid #sharing #mytruth I love you guys beyond!!!! mmuuuaaah!!!!"
See Video: