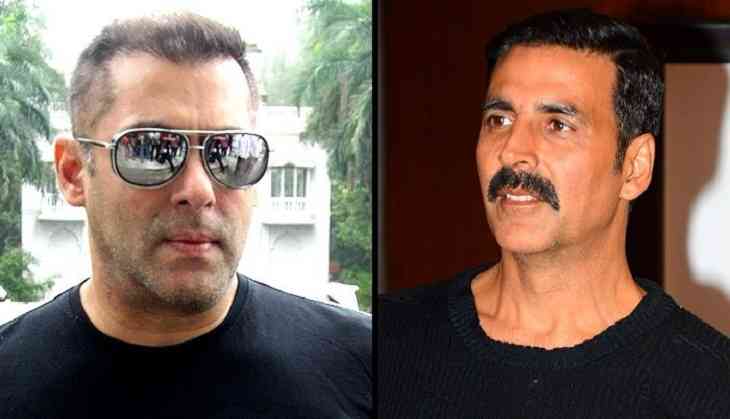 Salman Khan and Akshay Kumar
Salman Khan and Karan Johar decided to get the epic Battle of Saragarhi on the big screen with Akshay Kumar playing the principal character.
The idea of recreating the historic war got the entire team excited which made them announce the association without even having a proper screenplay in place.
A source reveals, "Karan Johar narrated a one line idea of making a film on Battle of Saragarhi which was enough to get Salman and Akshay on board."
Ajay Devgn announced his plans to make the film on the Battle of Saragarhi long back and when Salman discovered the same, he has decided to drop the idea.
"When Salman Khan met Ajay Devgn on the sets of Baadshaho, the two had a prolonged discussion on the issue following which Khan decided to drop the idea and conveyed the same to Karan.
The writing department at Dharma is currently having a brainstorming session and are keen to lock the script as soon as possible. However, as things stand today, there is not even a one line idea in place. It might happen by end of this year or next year or may be after that. All depends on the script," added the source.
The film will be directed by Anurag Singh.