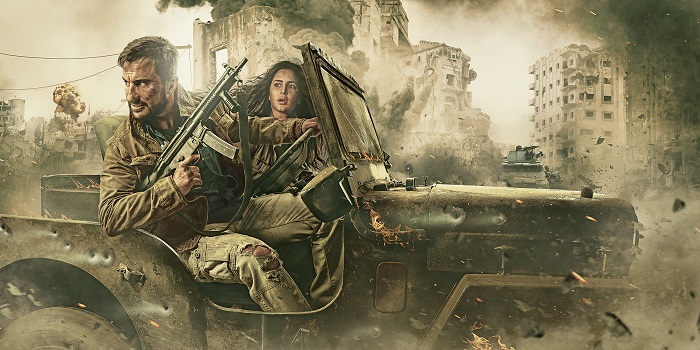 Surprised that a court of law actually accepted Hafiz Saeed's petition, which will be heard on 13 August , Kabir Khan, director of Phantom , actor Saif Ali Khan and writer Hussain Zaidi speak their minds about the issue.
Hussain Zaidi:
It is hilarious that a wanted terrorist like Hafiz Saeed has gone to court seeking a ban on the film. He is wanted by the United States, United Kingdom and many more countries. The United States has declared a bounty of $10 million on this man. A top Pakistani official once said that free, Hafiz Saeed is a threat to Pakistan. And this man seeks a ban against a film, stating that it is venom against Pakistan. He has not even seen the film, nor will he watch it. He says he is representing Pakistan. Imagine a man who can be credited with killing thousands and thousands of people claiming to represent Pakistan.
Saif Ali Khan:
When I was shooting for Phantom , I knew Pakistan would ban the film without even watching it. I have made Agent Vinod and Kabir has made Ek Tha Tiger which were banned in Pakistan.
One important fact to remember is this: all the people involved in making the film are Indian Muslims and I think we have a point of view and Phantom is a very patriotic film. It is one of the most heroic films I have ever been offered. The film is based on facts and everybody knows what happened during 26/11 and everybody knows who is responsible for the attacks. We all know that terrorists are hiding in Pakistan, so why shouldn't we accept it? Aren't there people who are dead for India but residing in Pakistan? Why should we just make films on fictitious events?
Phantom is half fiction and half fact. I am very proud of the film. This is a very honest film and a take on the subject. We are not sensationalising terrorism in the film. Phantom is not a documentary; it is a fantasy - exciting action adventure. The tag line of the film is 'a story you wish is true'.
R&AW is a deadly organisation and all organisations are capable of assassination. If a wanted terrorist can go to a court of law in any country, that's ridiculous. This is a sign of a really great nation - that they will entertain a complaint by a wanted terrorist. Nobody is against Pakistan or their religion but this is a different subject and Kabir has treated it in a nice way. People should see the film before passing a judgement.
Kabir Khan:
A film with the political backdrop of India and Pakistan will always be under the scanner, as that how our relationship with Pakistan is.
We are amused that a terrorist has gone and filed a petition that we are spreading poison against Pakistan. Hafiz needs to realise what he has done and who he is before he can question or go against our films.
Phantom releases on 28 August 2015.