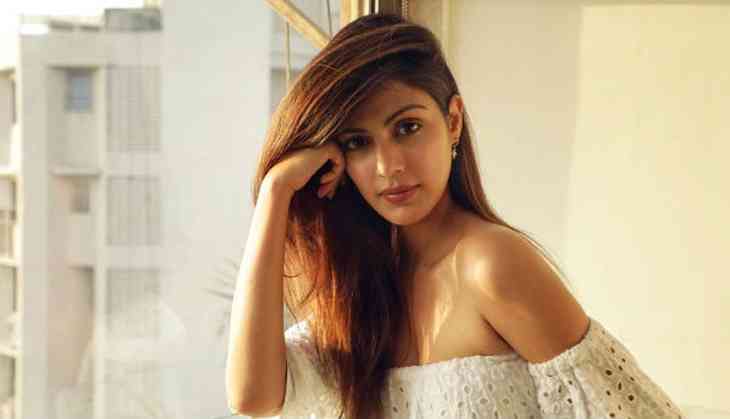 Rhea Chakraborty shares screenshot of murder, rape threats
Exactly after one month of Sushant Singh Rajput's death, actress Rhea Chakraborty came out and shared her first post on Instagram on 14th July. Ever since Dil Bechara actor died by suicide netizens have been blaming the actress for not supporting him in his tough times. They are harassing, slut-shaming, threatening the actress for pushing Sushant into the bleak situation.
After being brutally blamed for months, Rhea recently took to her Instagram handle and posted a screenshot of a message she received on social media. In the message, the user is threatening the actress of rape and murder. Not just this user even threatened her that if she didn't commit suicide then the user will send people to kill her.
Also Read: Rhea Chakraborty: 'I will make a wish to bring Sushant Singh Rajput back'
Along with the image, Rhea wrote a lengthy and note which read, "I was called a gold digger ..I kept quiet. I was called a murderer ....I kept quiet. I was slut shamed ....I kept quiet. But how does my silence give you the right to tell me that you will get me RAPED and MURDERED if I don't commit suicide @mannu_raaut ? (sic)." She concluded her note by asking the Cyber Cell to take necessary action against the Insta user.
Here check out the post:
Meanwhile, Mumbai Police is busy probing the case and so far they have summoned 30 people including Rhea and her brother, Sushant's family, Sanjay Leela Bhansali, Mukesh Shetty, Sandip Ssingh, Shekhar Kapur among others. In her statement with police, she revealed that Sushant was suffering from depression. Also, he had ended his contract with Yash Raj Films and even asked her to do the same.
Also Read: Alia Bhatt's sister shares screenshots of threatening messages that Bhatt family received after Sushant Singh Rajput's demise