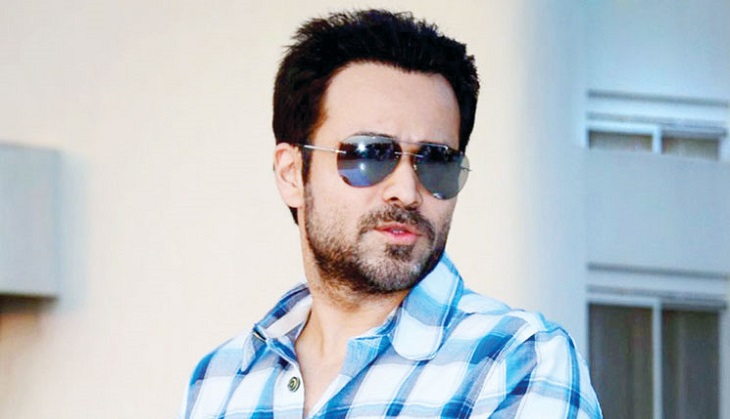 Actor Emraan Hashmi is currently gearing up for the release of his upcoming film, Raaz Reboot.
After working on the fourth film in the popular horror franchise, the actor will dive headfirst into his first production venture, Captain Nawab.
The poster of the film, which features Emraan playing the lead role of an Army man, has already created a stir, with many calling it a ripoff of the Call of Duty game.
In a recent conversation with a daily, Emraan explained that he will undergo military training to prepare for his role in Captain Nawab. He said:
"I haven't played a character like this before I will be doing a lot of prep work for it. It's an physically demanding role and I will need to do a certain form of military training for a couple of months. I plan to undergo a boot camp-style workshop too which includes army training and learning how to use rifles and guns. I haven't shot a gun before except firing a couple of shot in Las Vegas (laughs) on my holiday last year."
Elaborating about what he wants his charcter in Captain Nawab to look like, he said:
"Captain Nawab required a certain body language too to look authentic. It includes the way he holds guns, way he walks etc. I require someone from the Army to train me, and once we are done with the script, we will formally approach the right people."
When asked about whether he is involved in the screenplay of the film, he said: "If I am not happy with it - even if it takes six months, I won't start the film till we get the flow right. One needs clarity of what you are doing, so the economics become clear, too."
Stressing on the fact that he needs to pull his socks up to do justice to the character of Captain Nawab, Emraan said:
"I have never really focused on that idea of joining the army, which is why for this film, I have to start from scratch. That training will go on for months before I actually get down to shooting. I will start once I'm done with Badshaaho and also next month, I have some free time so I can start training. At year-end, I'll dive completely into training."
--Quotes from dna