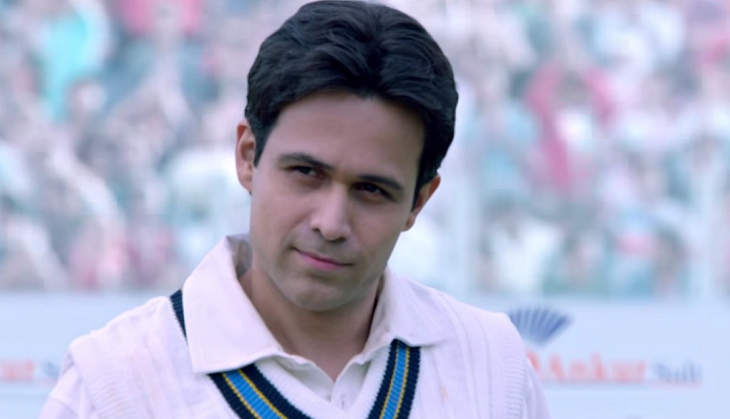 Based on the life and trials of former Indian cricket captain Mohammad Azharuddin
Stars Emraan Hashmi in the titular role
An awful production, even by Balaji\'s fluctuating standards
Rating: 1.5 stars
1996, Kolkata, Eden Gardens
Mohammed Azharuddin, captain of the Indian cricket team, is at the crease with his team in trouble against South Africa. Anil Kumble is at the other end. Lance Klusener is back into the attack. Azhar (or Azz-ah, as only Tony Greig could sing it) decides to go after him. He pull-swaps the first two balls for four off his back foot (or hop, in his case). That upturned collar looks menacing again. The third ball is full and quick on his off stump. He plays such an outrageous flick that commentator Harsha Bhogle thinks he is bowled. There is no way that ball should have ended up at the deep mid-wicket boundary. That trademark amulet around his neck sways ominously. The fourth is a no ball, which he again hoicks from outside off to split the same gap. Eden Gardens goes berserk. The fifth is a nonchalant on-drive that sends the ball to the exact same spot. His white helmet bobs in approval.
Five consecutive fours. Before T20s, before Sharjah, before the language of cricket changed forever. This was Azharuddin in his pomp. As a 10-year old embracing the romance of test cricket, this was how I chose to remember him.
2016, Mumbai, Andheri
Tottering out of a late screening of Tony D'Souza's 'Azhar', these glorious memories feel tarnished. Not because he was proven guilty of match-fixing in 2000, or because he cheated on his first wife with actress Sangeeta Bijlani, or because his ban had disgraced him despite being eventually overturned. But because Balaji Motion Pictures have made a motion picture (stop-motion?) beyond redemption about a flawed man looking for redemption.
They've taken one of the most fascinating non-benign personalities in Indian sports and turned him into a giant Rajat Aroraa punch line, an Emraan Hashmi kiss, a Nargis Fakhri pout, a Prachi Desai dimple, a plastic PlayStation videogame with malfunctioning joysticks. It's not only unfair to his fans and haters, but even to film buffs looking for a coherent, engaging and well-balanced underdog tale. It's unfair to human beings.
Let me explain. Now, for example, when I think back to that test match, I'll only see unnaturally green grass, untrained actors pretending to play a game they can't play, extras in the crowd, long shots of a bowler hobbling up to the wicket followed by immediate close-ups of Hashmi's determined face as he sways his bat like Guran (from Lagaan). I'll see Balaji's version of cricket, instead of real, raw, in-your-face televised cricket.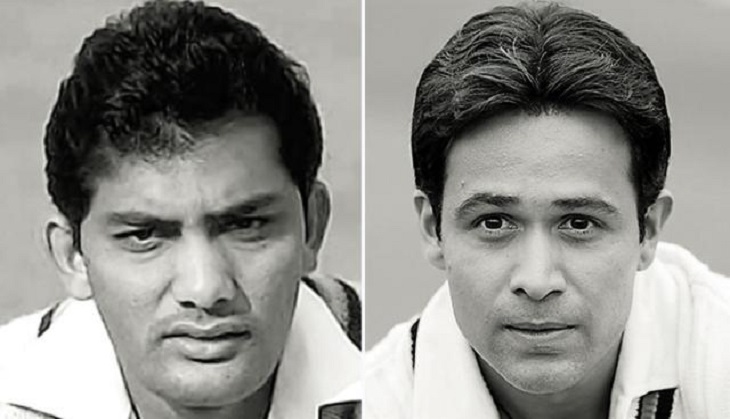 Movie Still
I understand that movies have the power to 'personalize' proceedings, but Indian filmmakers certainly can't be so callous about how to shoot and represent sporting action in less laughable ways. I hate doing this, but I'm going to have to point to 'good son' Hollywood here - their American Football playbooks, the choreography of boxing or martial-art battles, the accuracy of baseball competence, even the composition of racing Derbies. If you're making a biopic about a sportsman, there's no point exploring the man and ignoring the sport.
As for the man, Mr. Hashmi gets the flappy gait pat on only when he walks out to bat - the resemblance begins and ends there. He doesn't sound like him, or even tries to - because, let's face it, people will come to watch Emraan's lip-locks over Azhar's signature wrists.
The film uses a confounding back-and-forth narrative covering a time-span of around 15 years (1990-2005); the first half is a generic rise-to-greatness sequence, and the second is a tacky, simplistic courtroom drama. For a while, it feels rediscovering an old-school, disfigured pack of trump cards - characters like Manoj (everyone's favourite culprit), Ravi (ladies' man), Kapil, Navjot, Anil, Ajay and even Sachin showing up in ghastly alien bodies. If only any of them had bothered to look the part, even in spirit.
The novelty wears off as soon as Nargis Fakhri, in a delicious meta coincidence, appears as a star who wasn't quite as big as they would like to have us believe. She is awful here, even though she is supposed to be playing an awful actress. The casting of this film is the worst thing about it, despite her: Nobody resembles athletes of any kind, anywhere - unless hamming is the new Olympic sport.
The morality of the tale is skewed, of course, because it disguises the man's mistakes under a deceitful curtain of conscience and patriotism. Like hearing your wife's musical voice asking for your credit card only after you've gone to second base with your mistress. In this context, this analogy is applicable too.
At one point, Azhar - like its subject - was being honest enough, before succumbing to the happy-ending syndrome. But then again, this is an Indian biopic - a genre that has, I believe, earned a lifelong ban far more than any dishonest athlete.