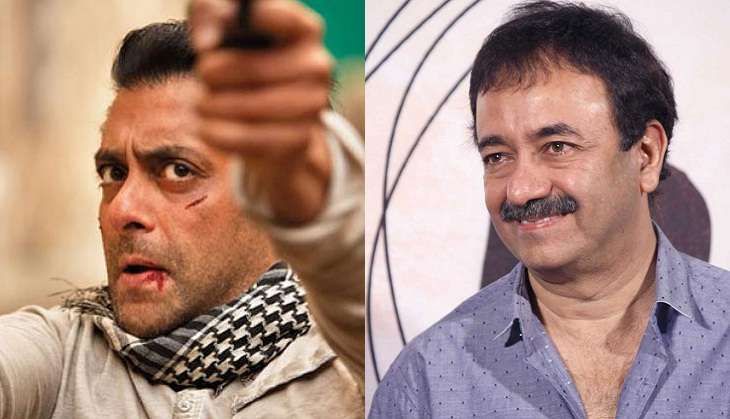 The coveted Christmas 2017 weekend would see the clash between Tiger Zinda Hai and Dutt Biopic. While the Ali Abbas Zafar directorial is a star driven vehicle starring Salman Khan and Katrina Kaif in the lead, the Ranbir Kapoor - Sonam Kapoor film comes from a credible director like Rajkumar Hirani who has a 100 percent track record at the box office.
If the clash eventually happens, it would be the first time when someone would take on Salman Khan ever since his golden run at the Box-Office that started with Dabangg in 2010. What makes this clash? Let's analyse:
While there are no second thoughts on the fact that Tiger Zinda Hai would take a flying start at the box office, but one should not ignore the fact that DuttBiopic is directed by Rajkumar Hirani, whose films have become blockbusters on the strength of audience word of mouth.
Even Ali Abbas Zafar has proved his mettle as a director with Sultan and Zafar off late has been speaking about Tiger Zinda Hai being a political espionage thriller. Sounds interesting, doesn't it?
The Christmas weekend has the capacity to accommodate two big films wherein both of them can create new benchmarks. The Christmas 2016 release, Dangal, raked in nearly Rs 380 crore at the box office, which speaks a lot of what good content in addition to a superstar's presence can do at the ticket window.
If both Dutt Biopic and Tiger Zinda Hai live up to the expectations, there is a huge possibility that the two films together can create records which would remain unbroken for a long time. Both Christmas and New Year Holiday falls on a Monday this year which would further boost the business.
Given the potential of the two films on paper, there is a huge possibility for a recap of Gadar and Lagaan like situation this year.