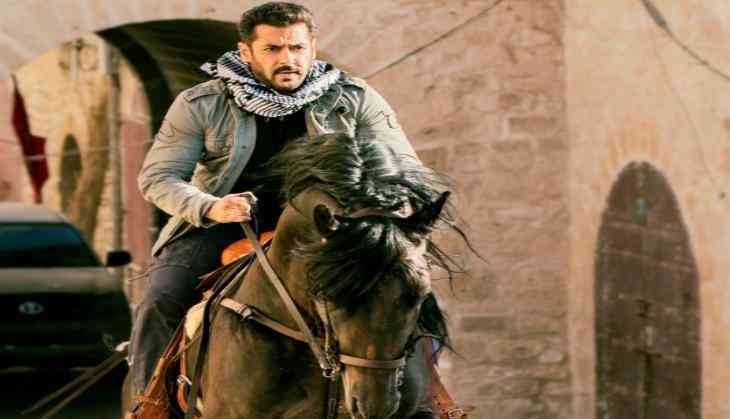 Bollywood's 'Dabangg' hero Salman Khan has the guts to buy anything that he wants but there is someone who has refused him for something. Are you also shocked? So, raising the curtain from the secret, let us inform you that Bhaijaan got rejected because of the horse.
Siraj Pathan, the owner of a rare-breed horse, Saqab refused to sell his horse even for 2 Crore rupees even though he has bought this horse when it was 5-year-old and that too only for Rs 14.5 Lakh from Rajasthan's Palotara Fair.
The specialty about Saqab is that there are only two similar types of such horses in the world, the one is in the US and the other in Canada, says report. The horse is also unique because of his speed and movement. He has the power to run at the speed of 43 kmph continuously without any disturbance in his riding. It runs as if it is flowing off the ground and as a cloud drifts in the air.
Saqab has also won 19 straight races even without losing a single one and it will soon participate in the competitive race.
Because of this specialty about this rare-breed horse, our 'Chulbul Pandey' wanted to grab the horse but he was left with only disappointment in his hands.
Also read: Kick 2: After working with Akshay Kumar, this actress all set for Salman Khan's next film