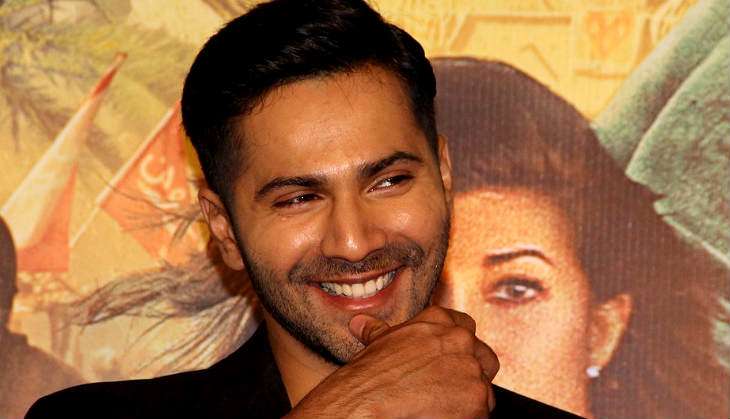 Varun Dhawan is gearing up for the release of his film, Dishoom. The buddy cop film, directed by Varun's elder brother Rohit Dhawan, also stars John Abraham, Jacqueline Fernandez and Akshaye Khanna.
The plot of the film, which is set in West Asia, revolves around spying and cricket match-fixing. While the sneak peeks of the heavy-duty action sequences and the music of the film have helped drum up anticipation for the film, Varun Dhawan says that he thinks Dishoom's plot is its best feature.
In an exclusive chat with Catch in Jaipur, Varun said:
"For me, the storyline is the best part of Dishoom. India's top cricketer has gone missing. We have 36 hours. How do we get him back before this blows up and becomes a national level catastrophe? And that too, this has not happened in India but in another country. The film is not about India-Pakistan, terrorism or anything but it's about two cops and a criminal. It's a great thriller. People will be seen playing a lot mind games in it."
Also read: Dishoom: Varun Dhawan tells us how he pulled off the chopper stunt
Think Dishoom is a commercial entertainer? Think again. Varun also revealed that the team had researched about cricket scandals to make their plot seem more realistic. He said:
"It's tremendously important for me that my films have some impact on my audience. Dishoom, for example is not really based on real events but it's inspired by true stories. There's a lot of research that we have done. Recently, the Justice Lodha commission was set up to clean up the cricket arena. All such things which are currently happening in the system have been shown in the film. So it's not fabricating or someone's wishful thinking that you would see in my film. Whether it's the Lalit Modi scandal, Sreesanth case or Sri Lankan cricketers being attacked in Pakistan - these are the issues that people have witnessed in real life already and my film is based on these issues that the society has already dealt with."
Dishoom is scheduled to release on 29 July.
Also read: Akshaye Khanna: Loved Dishoom with John Abraham, Varun Dhawan; we made a good team