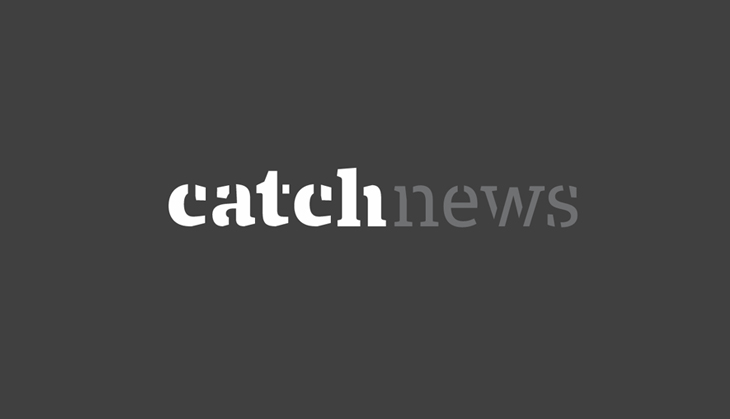 Trust Bollywood actress Priyanka Chopra to come up with something exciting and endearing at the same time. The actress who has been juggling between Bollywood and Hollywood, makes sure to find time for something meaningful (like working for a social cause) apart from her work.
The actress, who was in the national capital recently, spent a jolly good time dancing and making merry with young and active child rights advocates. PeeCee took to Instagram and posted a captivating video. She added a long caption to support the video. "It was a bright sunshiny day in Delhi today and it had nothing to do the weather. It was the energy and smiles of these amazing kids from 'Nine is Mine', a key partner of @unicefindia. These kids aged between 11 and 16, are active child rights advocates who relentlessly support the important issues of child education, health and protection.... not just in their own homes but also their communities. Imagine their bravery, going out into those very communities And fight the mindset's and stigmas that were set eons ago. I salute each and every one of them. I know they will make this world a better place in their own way. Maybe we all should take a lesson from them! And... at the end of it all, they infused my morning with their infectious enthusiasm.... and so we danced. #endchildmarriage"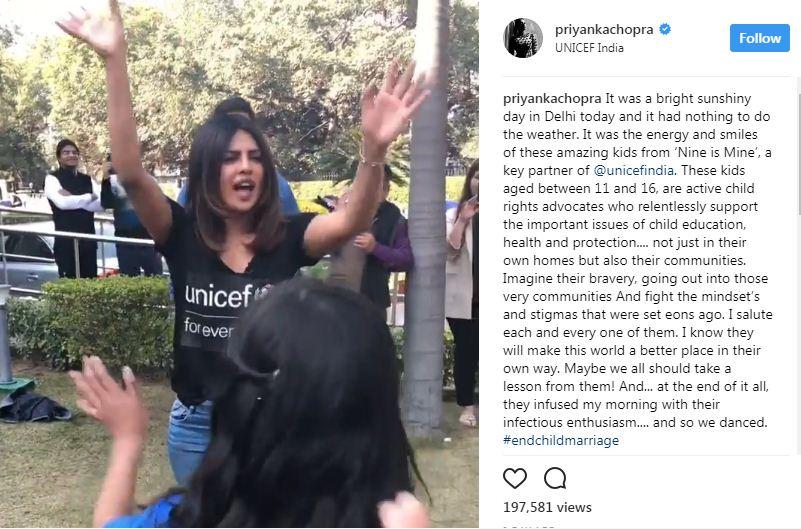 Alongside, the Quantico star will also be felicitated with a doctorate degree on December 24 by the Academic Council of the Bareilly International University. PeeCee shall receive the honour from the chancellor Dr Keshav Kumar A Agrawal. Also gracing the event will be Dr Harsh Vardhan, Ministry of Science & Technology (India), Ministry of Environment, Forest and Climate Change and Ministry of Earth Sciences and Shri Rajesh Agarwal ,Finance Minister Government of Uttar Pradesh.