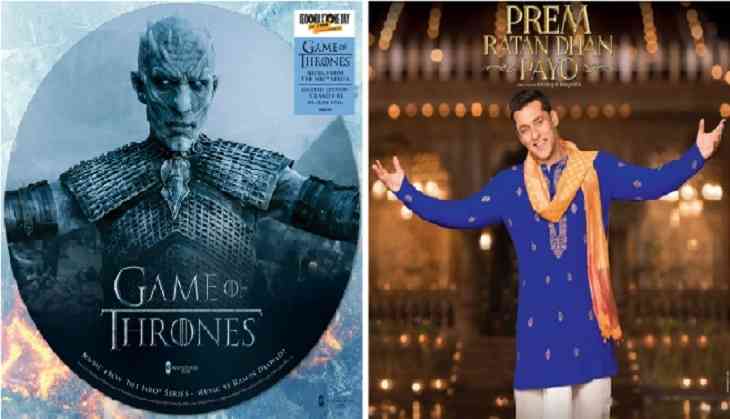 Game of thrones has a connection with Prem Ratan Dhan Payo, yes folks! It might sound shocking but it's true. The widely popular TV series Game of Thrones was in a way involved in the Bollywood movie. Prem Dhan Payo, the Salman Khan and Sonam Kapoor starrer movie released in 2015 and was among the hits that year and earned around 40.35 crore.
Game of thrones is a fantasy series and one of the top most famous sitcoms that ranked among the top most on IMDB's list. The show is also crazily followed in India. The 7th season has already been aired and season 8 is announced in 2019.
Could you recollect it yet? No, don't go back to watching the film again. We are here to show you exactly how this happened. The hard core GOT fans probably haven't missed it but if you have here is the footage to show you the proof of the same. Actually, the theme song plays in a scene in the film by the band. If you listen to it attentively you will hear the theme song on the arrival of Salman and Sonam. Check out the video here:
Game of thrones fans, how do you feel after hearing this? We probably don't want to know the answer.