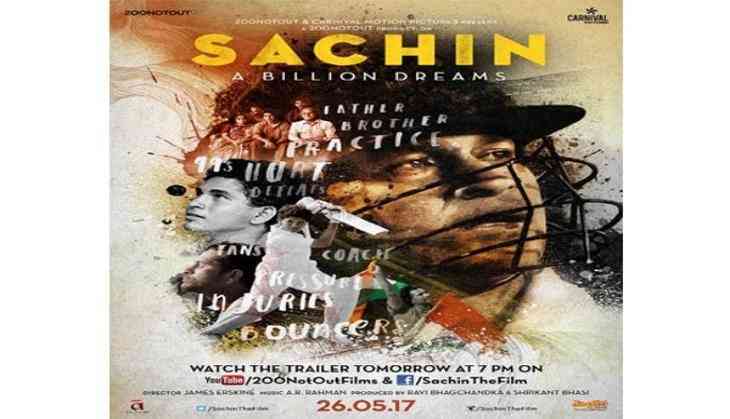 'Sachin: A billion dreams,' released on May 26, is doing great at the Box Office and is inching towards the 40-crore mark.
Now, take a look at these lesser known facts about the movie.
# Aamir Khan and Rajkumar Hirani helped Sachin Tendulkar by giving him their inputs and suggestions on 'Sachin: A Billion Dream.'
# Master blaster himself wanted Aamir and Hirani to watch the rough edit of the biographical drama and share their suggestions.
# Sachin is a huge fan of Aamir and Hirani and love watching their movies.
# Aamir and Sachin are not only each others' fans, but are also good friends.
When contacted, the 'PK' director shared, "Yes Anjali wanted Abhijat, Aamir and me to see the rough edit of the film and share our suggestions and views. We all are Sachin fans. We happily did that. It's an inspiring and emotionally moving film. Worth a watch movie for everyone!"
'Sachin: A billion dreams' is written and directed by James Erskine and produced by Ravi Bhagchandka and Carnival Motion Pictures under 200 Not Out Productions.
-ANI