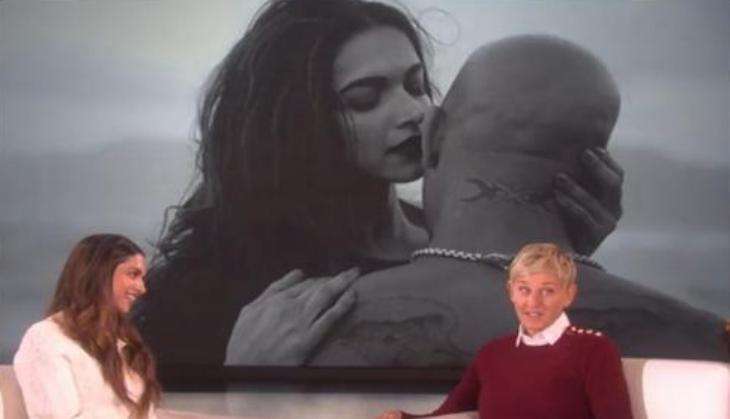 Deepika Padukone, who aims for world domination with her Hollywood debut 'xXx: Return of Xander Cage', recently revealed on ' The Ellen DeGeneres Show' about how she got the part in the flick.
While making her debut appearance on the world famous chat show, the ' Tamasha' star said, "I actually auditioned for 'Fast and Furious 7' about two-three years ago but for whatever reason that didn't work out. And I think people remember me from that audition. And then, about a year ago, I get a call from Paramount Pictures saying they are casting for this film and so I flew down and met the director DJ Caruso."
DP then narrated the incident of her meeting with the Hollywood hunk as she said, " Vin Diesel found out in Los Angeles that I was in Toronto and said he wanted me to come and see him. So, overnight I flew down to LA to see Vin."
"Suddenly, in the middle of the night, we are doing this 45-minute professional photoshoot and I was like, 'What is going on!'"
She cracked the live audience up by saying that she still doesn't know if she got the part.
"Vin just put the picture up. I said, I do hope you know that if you put that snap up, it means I am doing this movie. He still didn't say anything!"
Donning a classy white dress, the 31-year-old debuted on the infamous talk show just two months after Desi girl Priyanka Chopra made her appearance.
-ANI