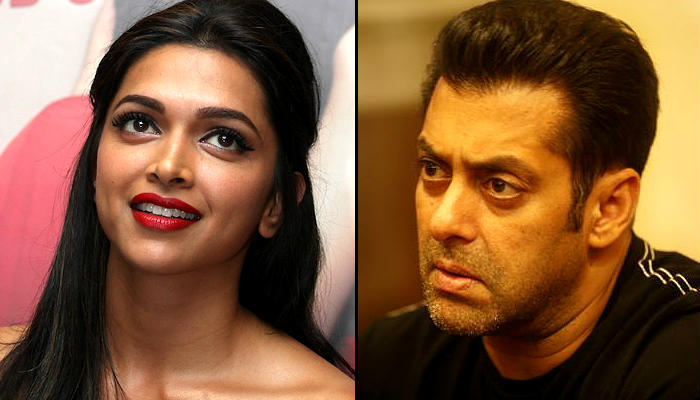 Both Ranveer Singh and Deepika Padukone are on promotional spree these days for their upcoming film Bajirao Mastani. However, at a recent interview in Mumbai, the duo appeared a little more enthusiastic than usual.
Among the many questions that they answered about the film and their chemistry both off and on the screen, one question stuck a chord. When Deepika was asked what gift she would she like to give to actor Salman Khan on his 50th birthday, her reply stunned all.
Also read: Dilwale and Bajirao Mastani Bo-Office predictions
Deepika, who was clearly in a quirky mood, said that she wants to give a bride to Salman Khan.
"Oh, definitely a bride," she said, answering the question.
Salman Khan will be turning 50 on 21 December, 2016. Interestingly, Shah Rukh Khan turned 50 on 2 November.
Also read: Following Aishwarya Rai Bachchan, Salman Khan too opens up on Bajirao Mastani
Do you think Salman is going to take Deepika's wish seriously?