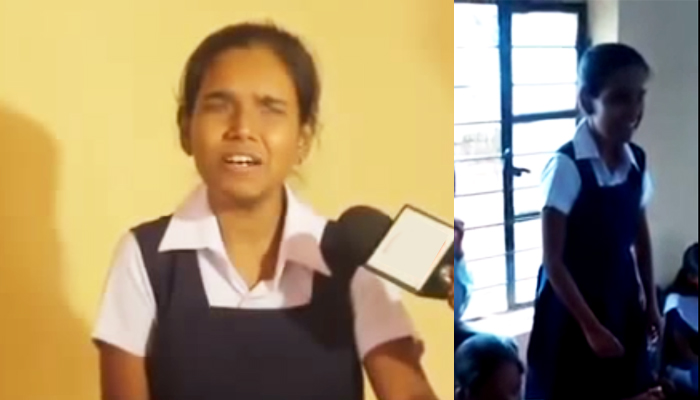 A little girl from Ranchi, Tumpa Kumari has sung 'Sun Raha Hai Na Tu' in her beautiful voice, adding new meaning to the words.
Tumpa is a visually-impaired student of Braj Kishore Blind School in Ranchi. She considers Shreya Ghoshal her inspiration. In one of her interviews, Tumpa stated that she likes this particular song from Aashiqui 2 very much. And the clips of the girl singing 'Sun Raha Hai...' have already gone viral.
We know creativity speaks for itself and we respect that. Therefore, we feel, Shreya Ghoshal herself should take a look.