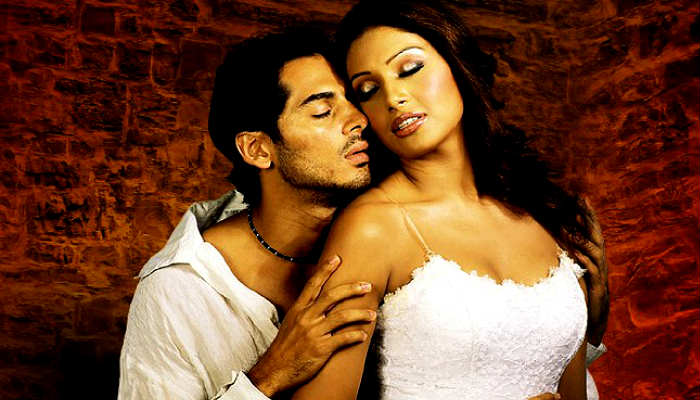 They created a stir in the industry when they were paired together in films like Raaz, Chaahat, Gunaah and Ishq Hai Tumse. It's been years since Bipasha Basu and Dino Morea have been seen together, at least on screen.
We suppose some credit goes to their much talked about break up. However, Dino Morea is rather amused at the non-pairing. In an interview with The Indian Express, the actor mentioned that he feels surprised that nobody has even thought about bringing him and Bipasha on screen together in all these years.
Also read: Raaz Reboot: fourth Raaz film to star Emraan Hashmi and Bipasha Basu?
He even said that if given an opportunity, he would definitely like to rekindle his onscreen chemistry with Bips. Here's what he has to say:
"I loved our pairing in Raaz. We did Gunaah and Chahat after that. It would be good to team up again. I don't know why no one has thought about it till now. We will surely get a lot of free press and I think we will make a good couple."
Well, here's hoping that Bipasha is listening! (Wink)
Meanwhile in Bipasha town, the actress is busy with her new TV series. No points for guessing that it's from the horror genre. Releasing the first look of the show on Instagram, Bipasha posted:
Titled Darr Sabko Lagta Hai, the show will have Bipasha Basu playing herself. It will show different stories with each episode and the actress who has turned anchor for it will be presenting the episode as an outsider.
Here's the promo of the show:
Darr Sabko Lagta Hai will be aired on &TV starting 31 October over weekends.
Also read: Bipasha Basu's TV debut to have her playing "sharp and sexy" political fixer
-- Text by Vineeta Kumar